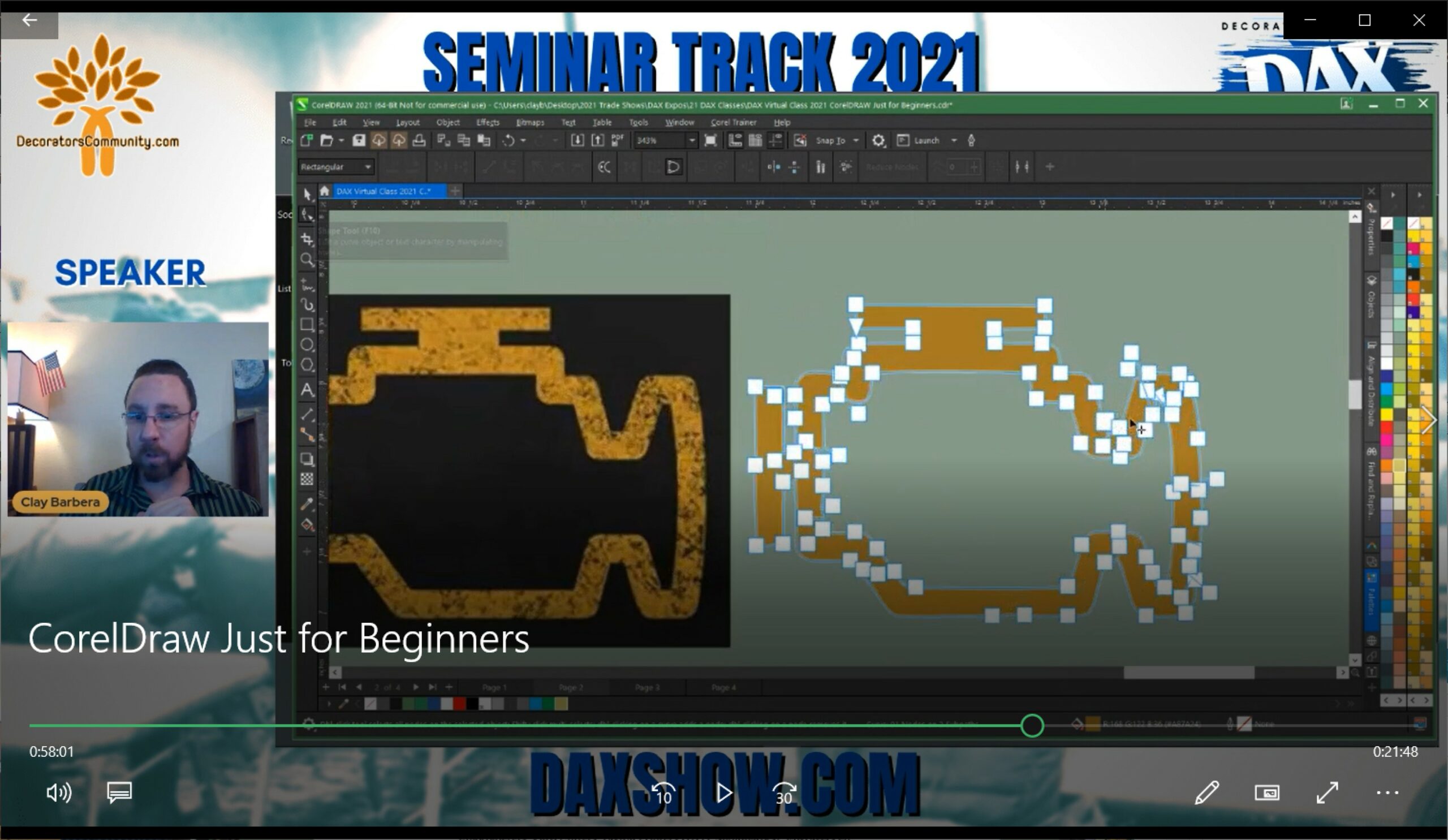 This video is part of all Corel Trainer Memberships.
Sign up now to gain instant access!
Learn from the very beginning in this recorded online DAX event Just for Beginners in CorelDRAW. Understand what Corel is, what it does, and where it's functions are. We will show you your workspace, and how to use many Corel Tools as well as Functions ideal for the imprint industry. We keep Vinyl cutting & Screen printing production processes in mind throughout this class. We touch on Bitmap tracing, Logo clean-up, and show simply most beginner's biggest fear: Actually Drawing in Corel!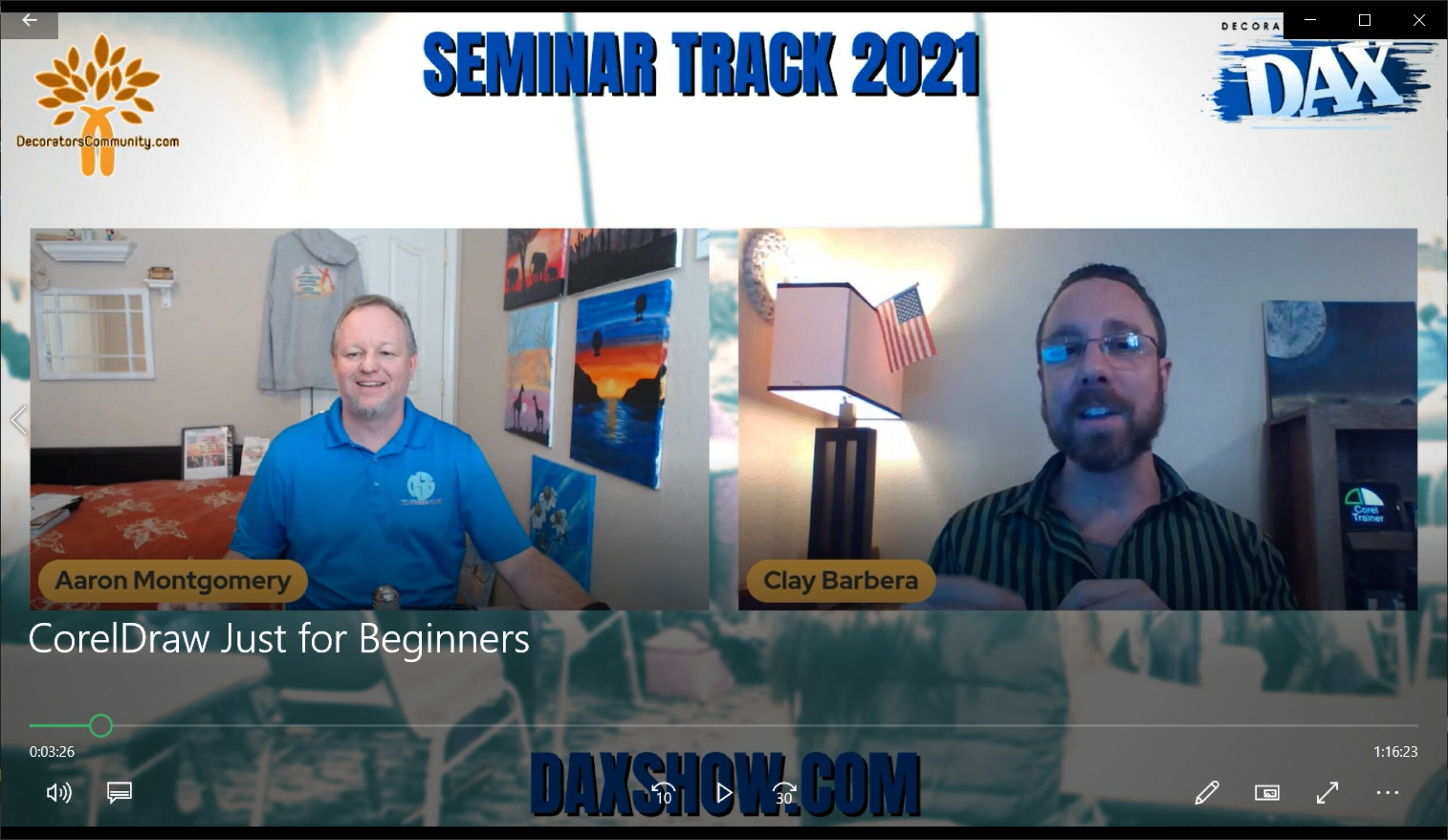 Aaron Montgomery introduces Clay Barbera, your instructor for today.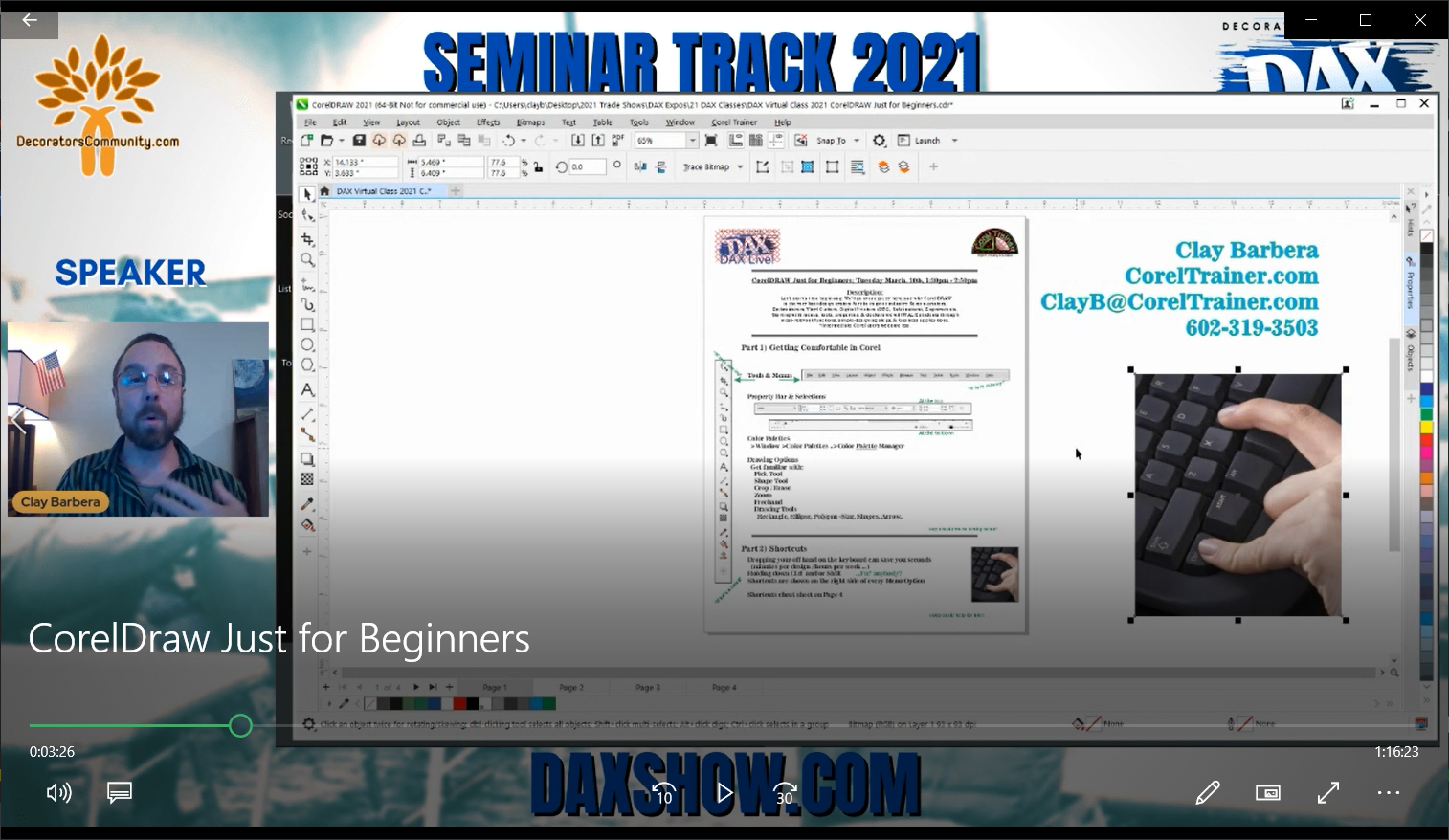 Basic introduction to CorelDRAW's work area and page.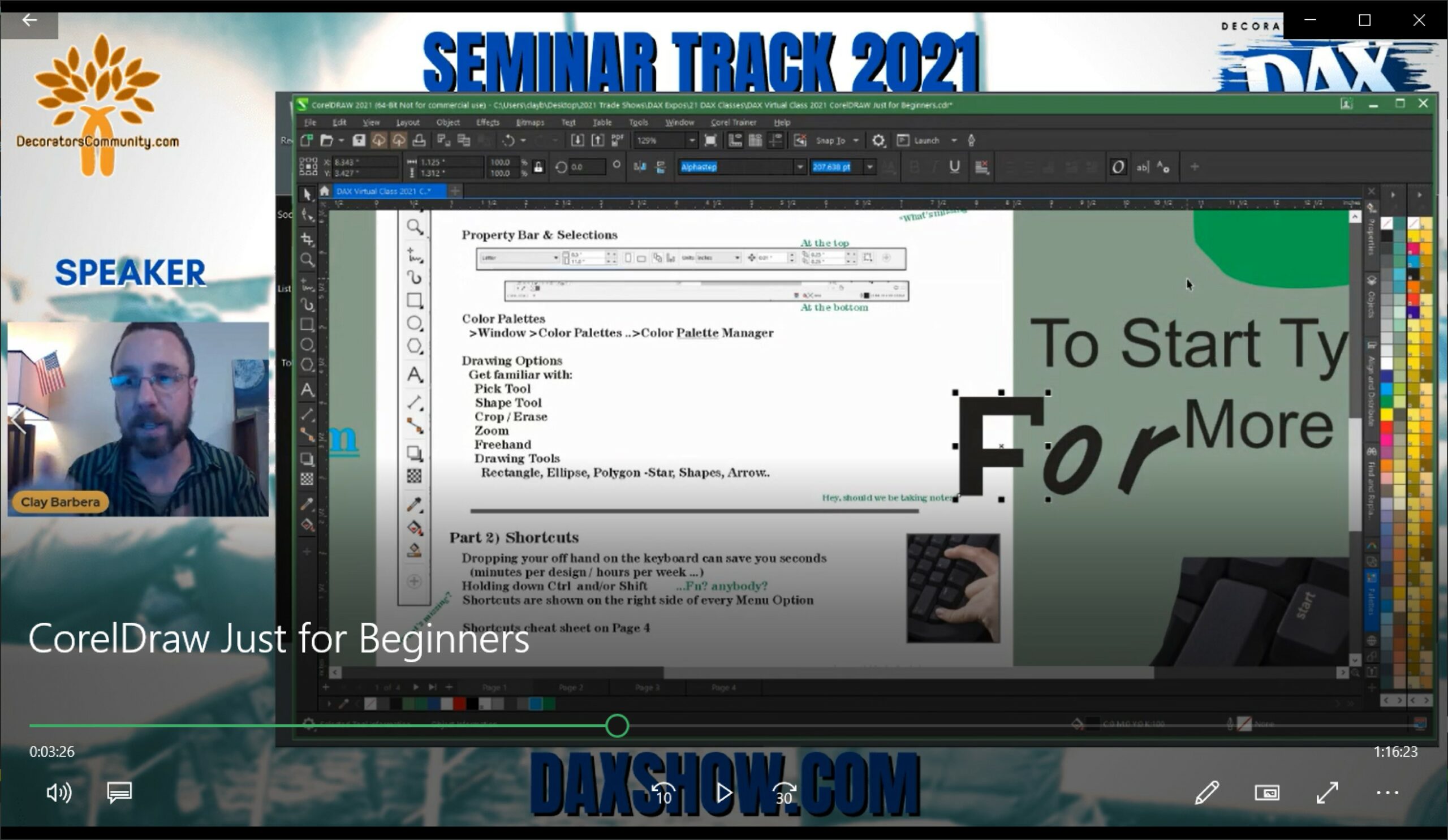 Ungrouping and Breaking Text Apart are necessary functions to understand in Corel. As well as Converting to Curves.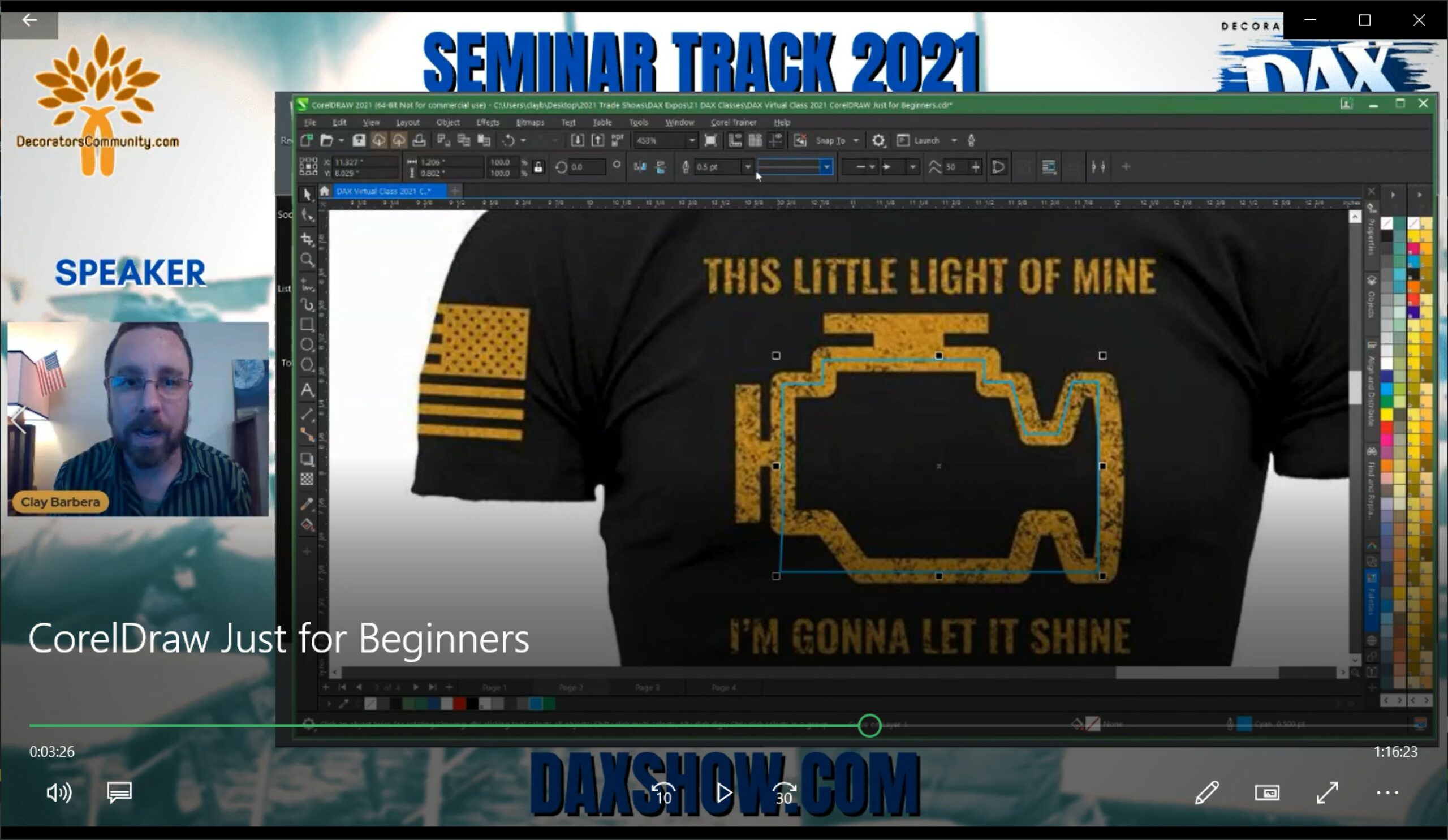 No really. I want to say this again; do not be afraid to grab a drawing tool and just draw around the logo you're working with.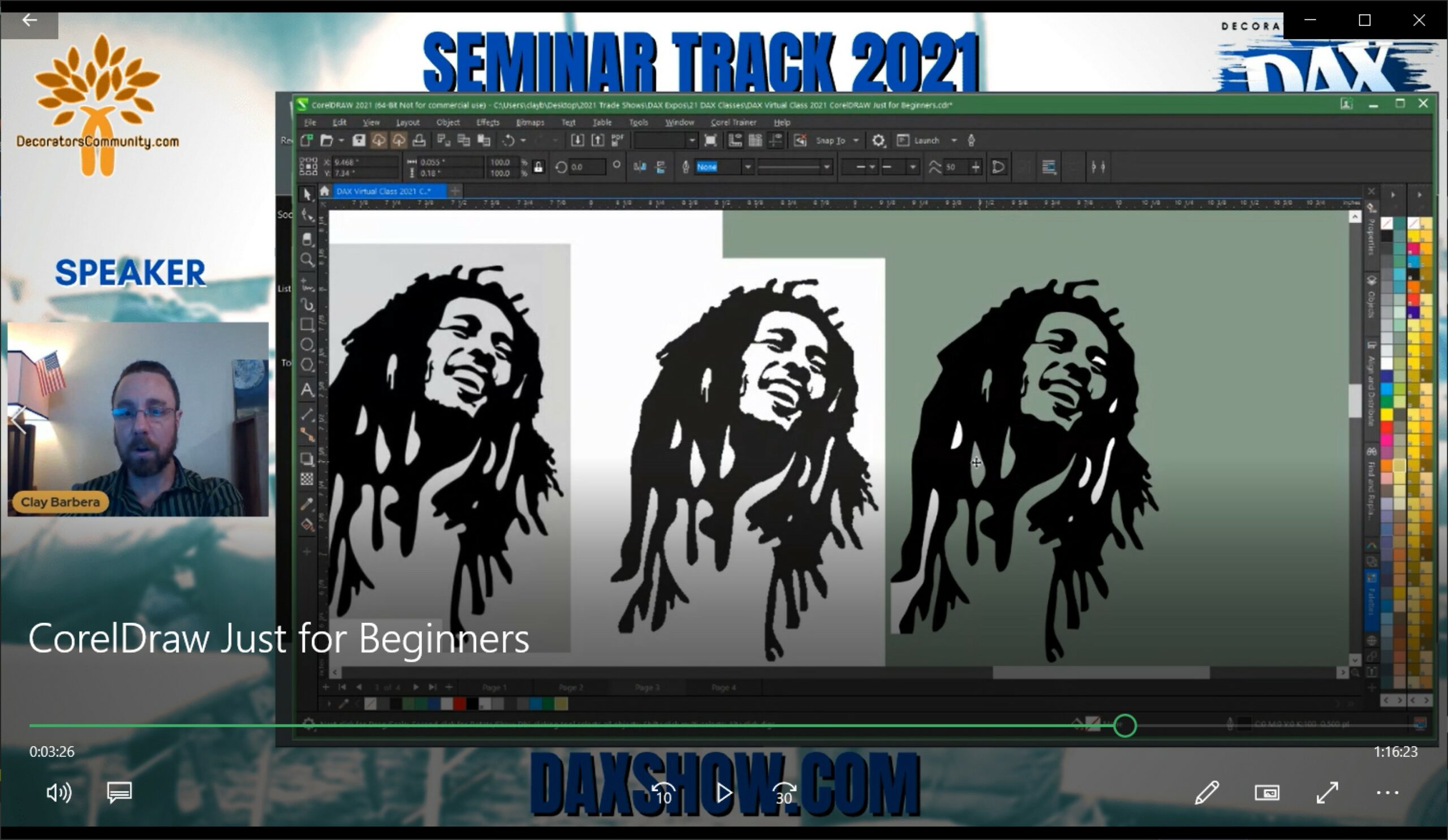 First simplify your image, then Bitmap Trace it. I promise you'll get better results mon.