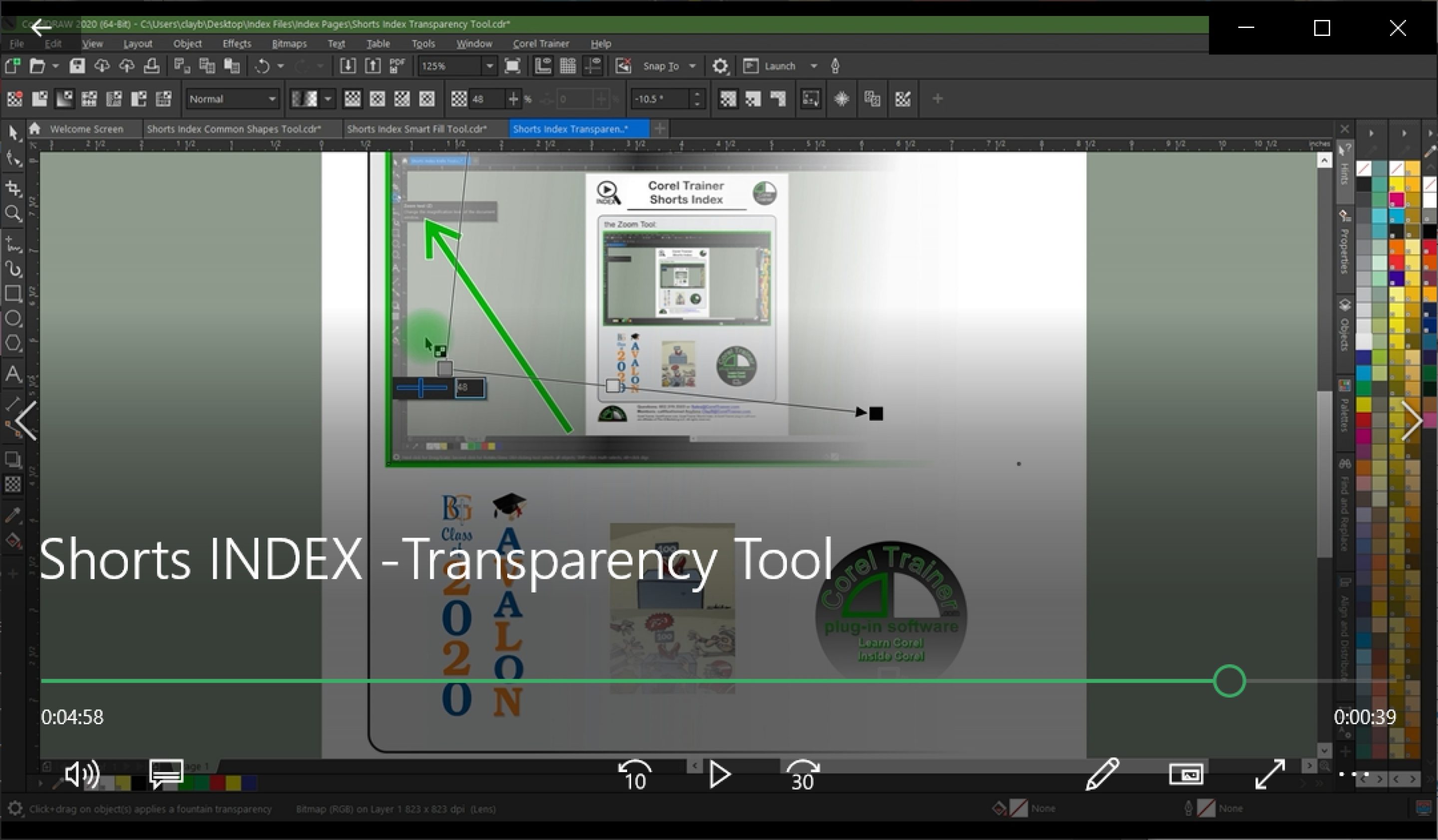 This video is part of the A-Z Membership.
Sign up now to gain instant access!
This video shows how to use the transparency tool to create a variety of see-through and fade or blend effects on images and objects. It demonstrates how to have custom levels of opacity at multiple points along the gradient, and covers the resource in the property bar that creates pre-defined transparency effects.
keywords:
Transparency, transparent, fade, blend, see-through, shadow, translucent, through, see, blend, ghost, shadow, gradient, halftone, nothing, clear