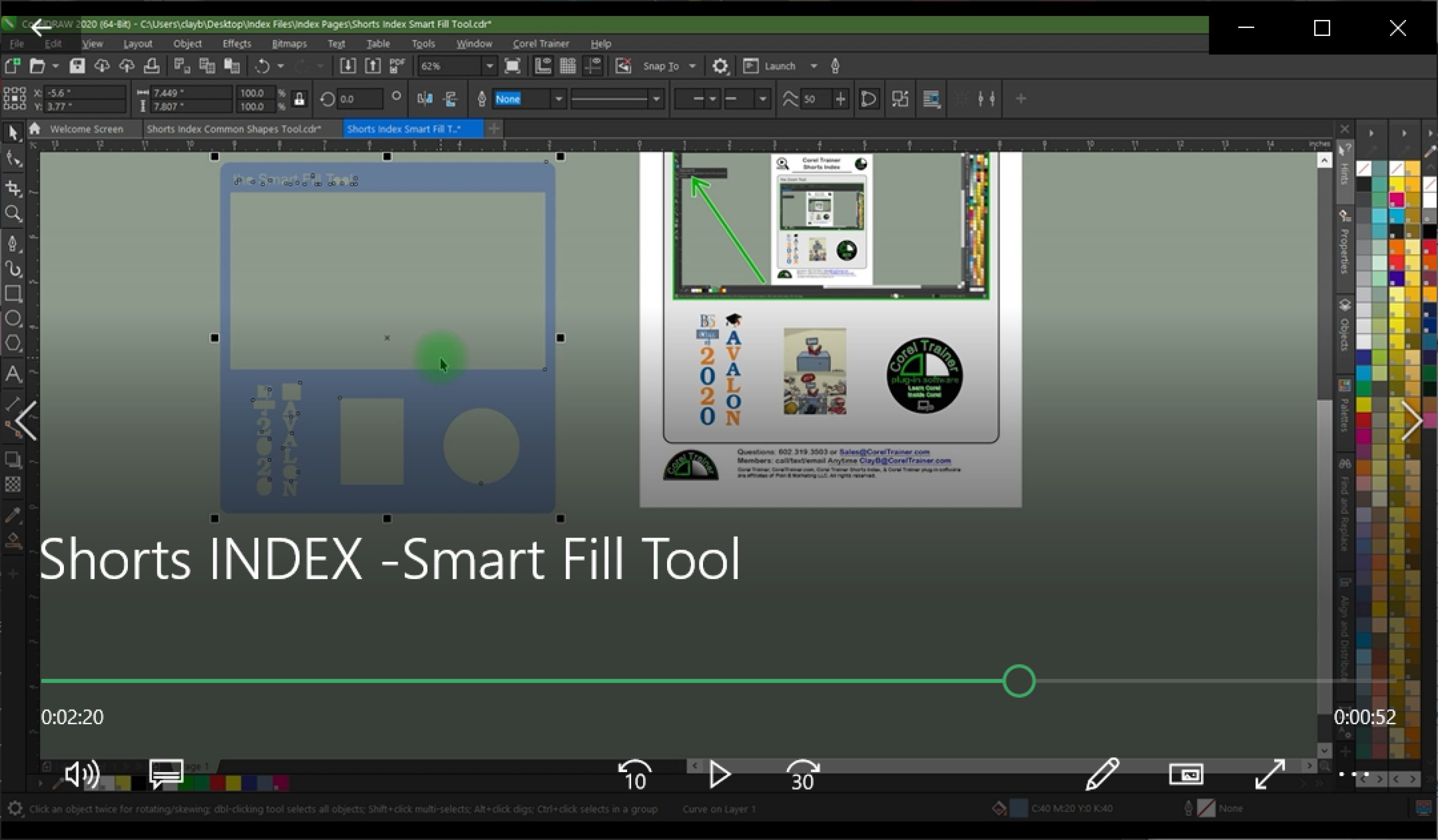 This video is part of the A-Z Membership.
Sign up now to gain instant access!
This video shows how to use the Smart Fill Tool to create new vector objects inside a contained area. It shows demonstrates a variety of useful ways to apply this feature, including automatically filling color around an object or text within a container, creating cut lines inside the open centers of certain letters, and creating a duplicate piece or section from your existing design for easier editing.
keywords:
Smart, fill, inside, all, create, inner, inside, container, color, shape, piece, section, object