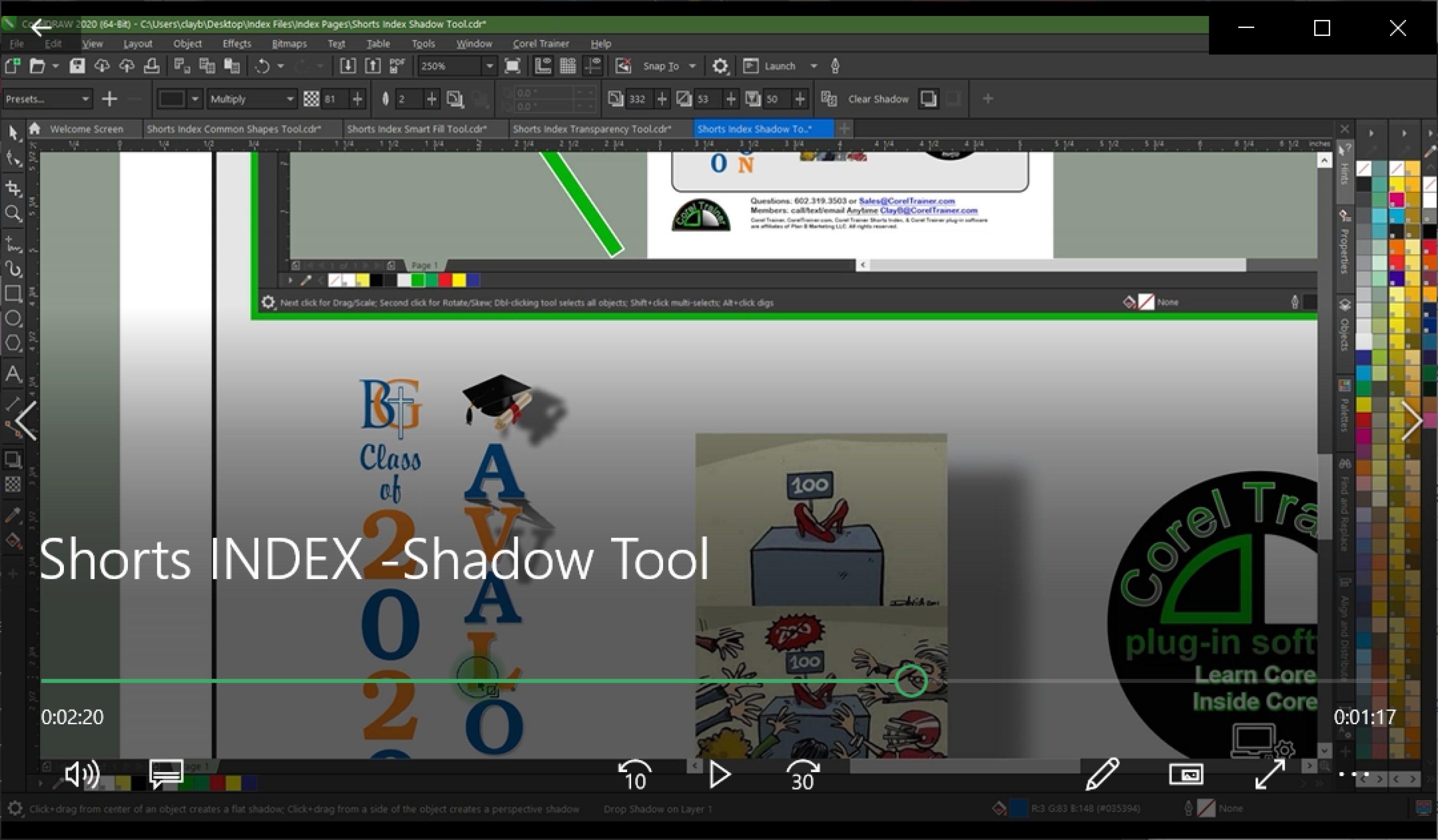 This video is part of the A-Z Membership.
Sign up now to gain instant access!
This video shows how to use the Shadow Tool to create a shadow behind an image or object. It covers the adjustable features of the shadow effect, such as angle adjustments and making the shadow darker, lighter or a different color entirely. It also shows how to use preset shadow effects in the property bar for even more versatility.
keywords:
Shadow, shadowing, mirror, shade, darken, dark, effect, transparency, transparent, fade, blend, see-through, translucent