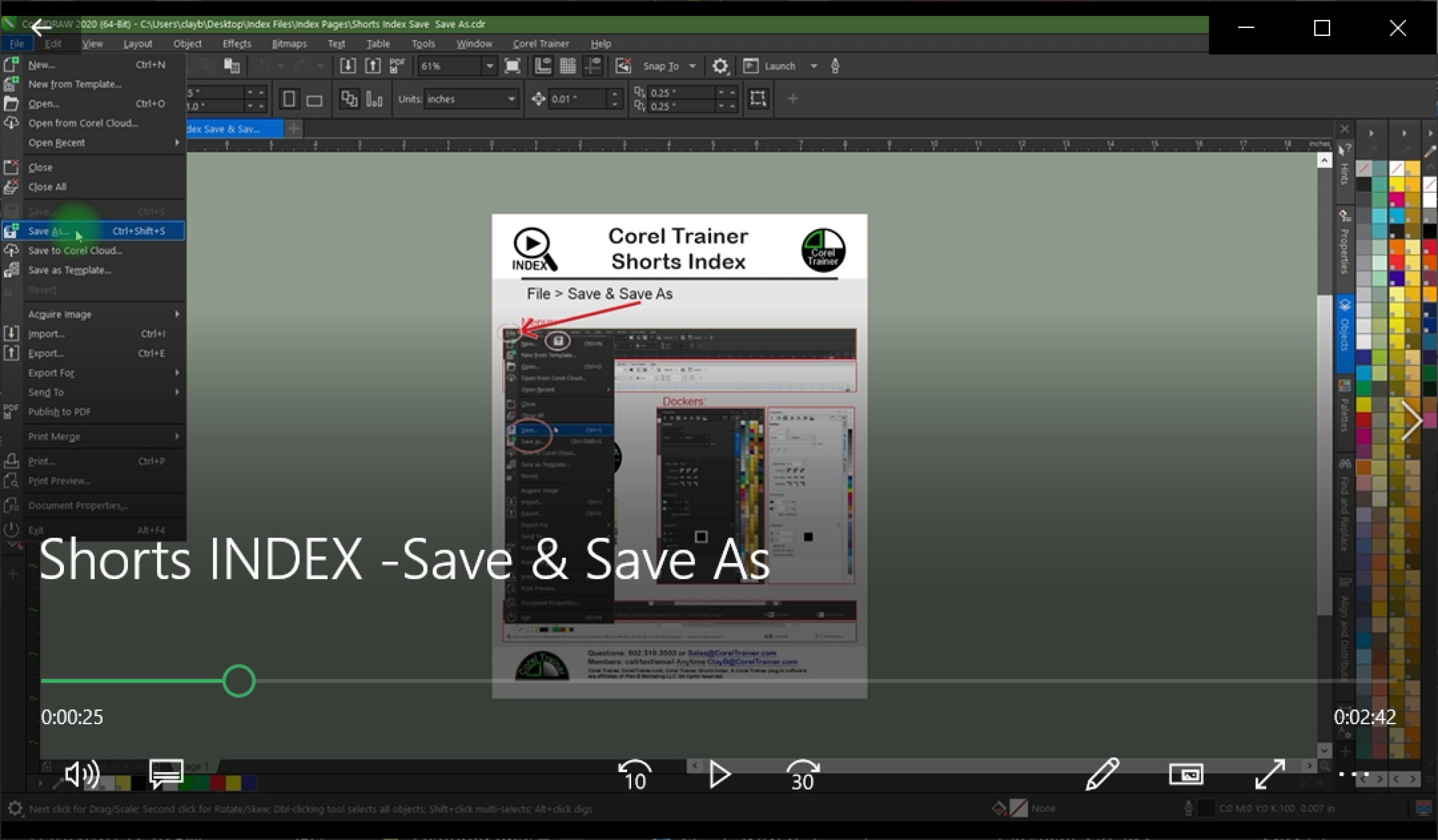 This video is part of the A-Z Membership.
Sign up now to gain instant access!
This video shows how to use the Save and Save-As features in the file menu to save your design in a variety of formats. It explains the options available when saving in cdr, the native CorelDraw file type, such as embedding color profiles and fonts or saving back to older versions of Corel (2019, 2018, 2017, etc.). It shows how Corel automatically creates a backup when you save a file that you've saved before, and tells how to customize the backup settings.
keywords:
File, menu, File, save, save-as, where, backup, find, format, convert, ai, adobe, photoshop, PDF, send, corel, coreldraw, cdr, version, back, 2019, 2018, 2017