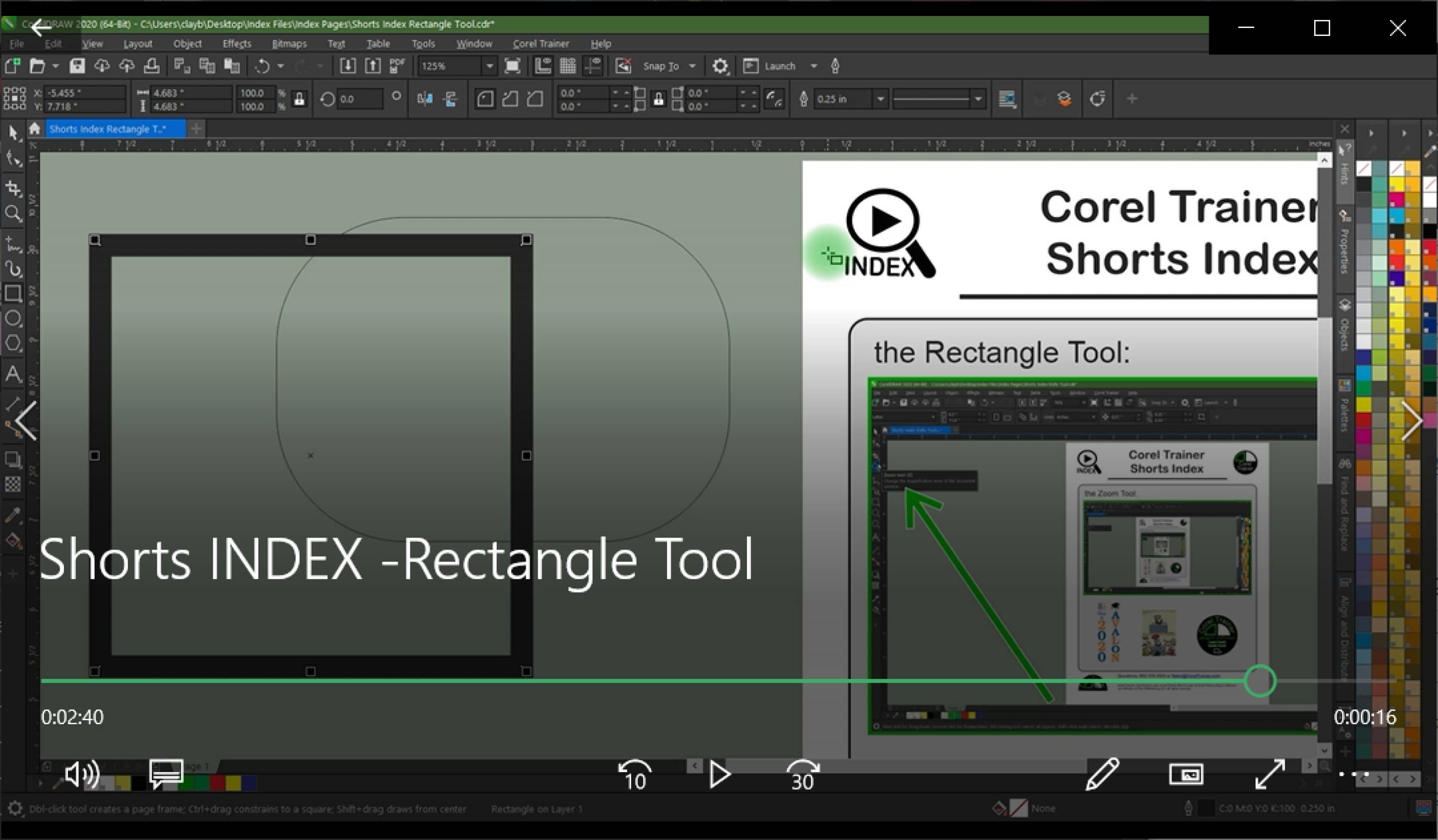 This video is part of the A-Z Membership.
Sign up now to gain instant access!
This video shows how to use the rectangle tool to draw box shapes, including squares. It covers the F6 keyboard shortcut, and demonstrates the various attributes you can modify in the property bar, such as height and width, line size, and corner styles, including rounded corners.
keywords:
Rectangle, box, square, corner, corners, page, F6, rounded, draw