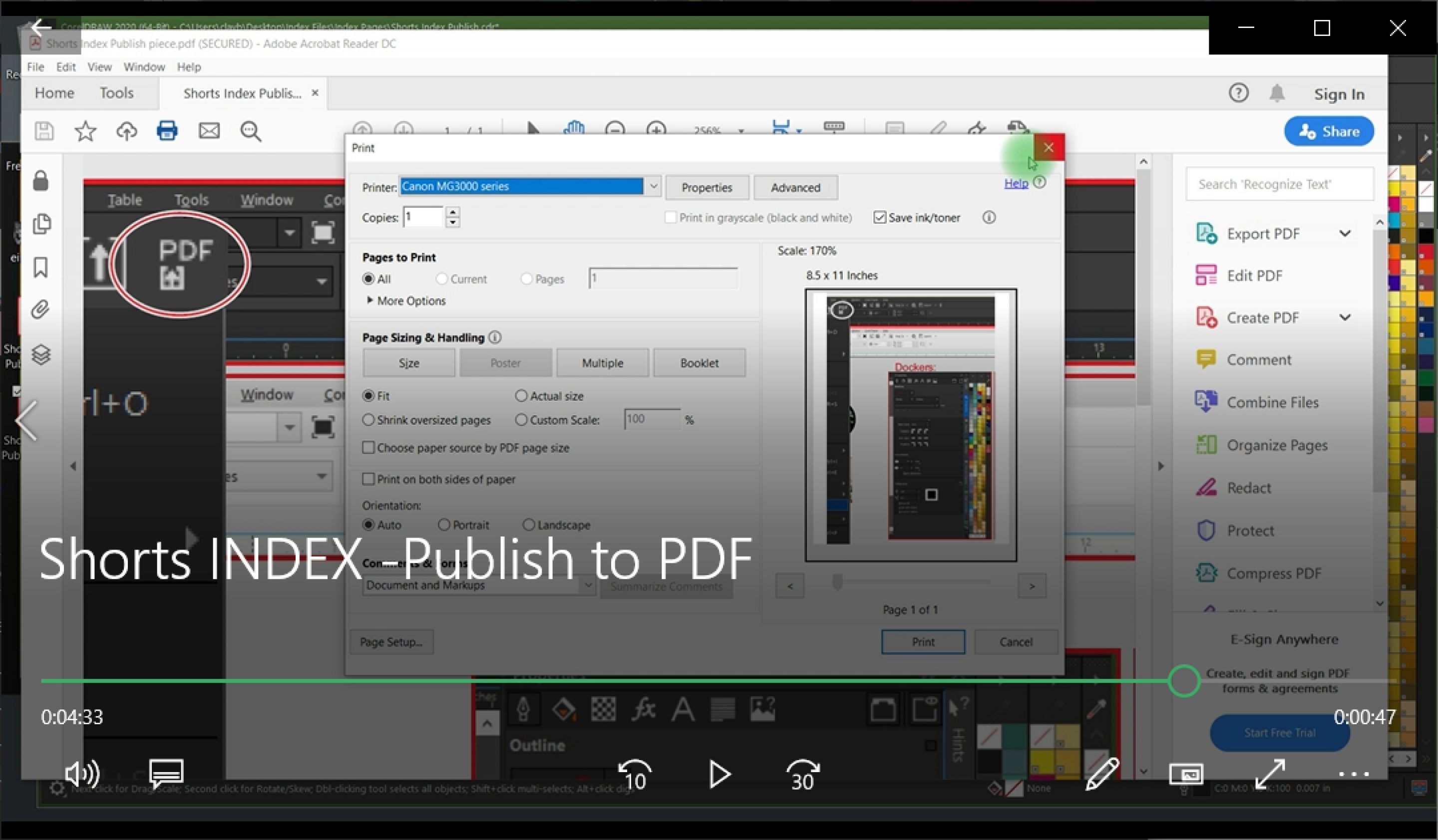 This video is part of the A-Z Membership.
Sign up now to gain instant access!
This video show how to use the Publish to PDF feature in the file menu to send or save your design elsewhere and make it viewable in Adobe. It explains how it is different than importing or exporting other file types, and how to customize the paper or page size. It covers the various lock and permissions options to consider before emailing the PDF to a client, especially related to printing and editing.
keywords:
File, menu, publish, PDF, present, lock, adobe, send, print, paper, page, save, ai, photoshop, production, import, export, publishing, email, embed