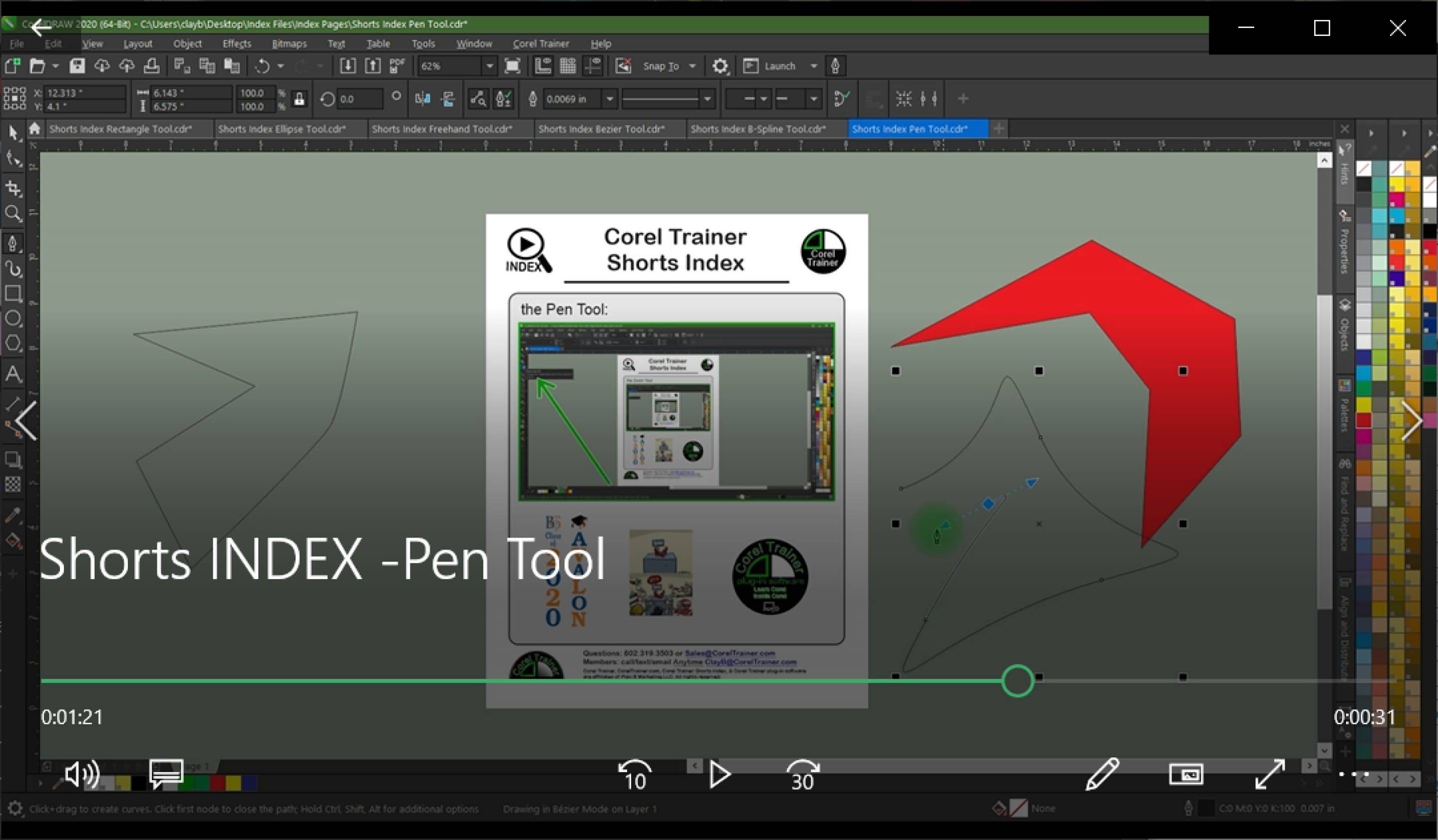 This video is part of the A-Z Membership.
Sign up now to gain instant access!
This video shows how to use the pen tool to manually draw straight and curved lines, and connect those lines to make objects. It shows how to use the property bar to adjust the thickness and other features of these lines. It also shows how to end or finalize an object made with the pen tool since, unlike the freehand or the bezier tool, the pen tool does not automatically do this after you have created a connected object.
keywords:
Thickness, draw, outline, outlines, line, lines