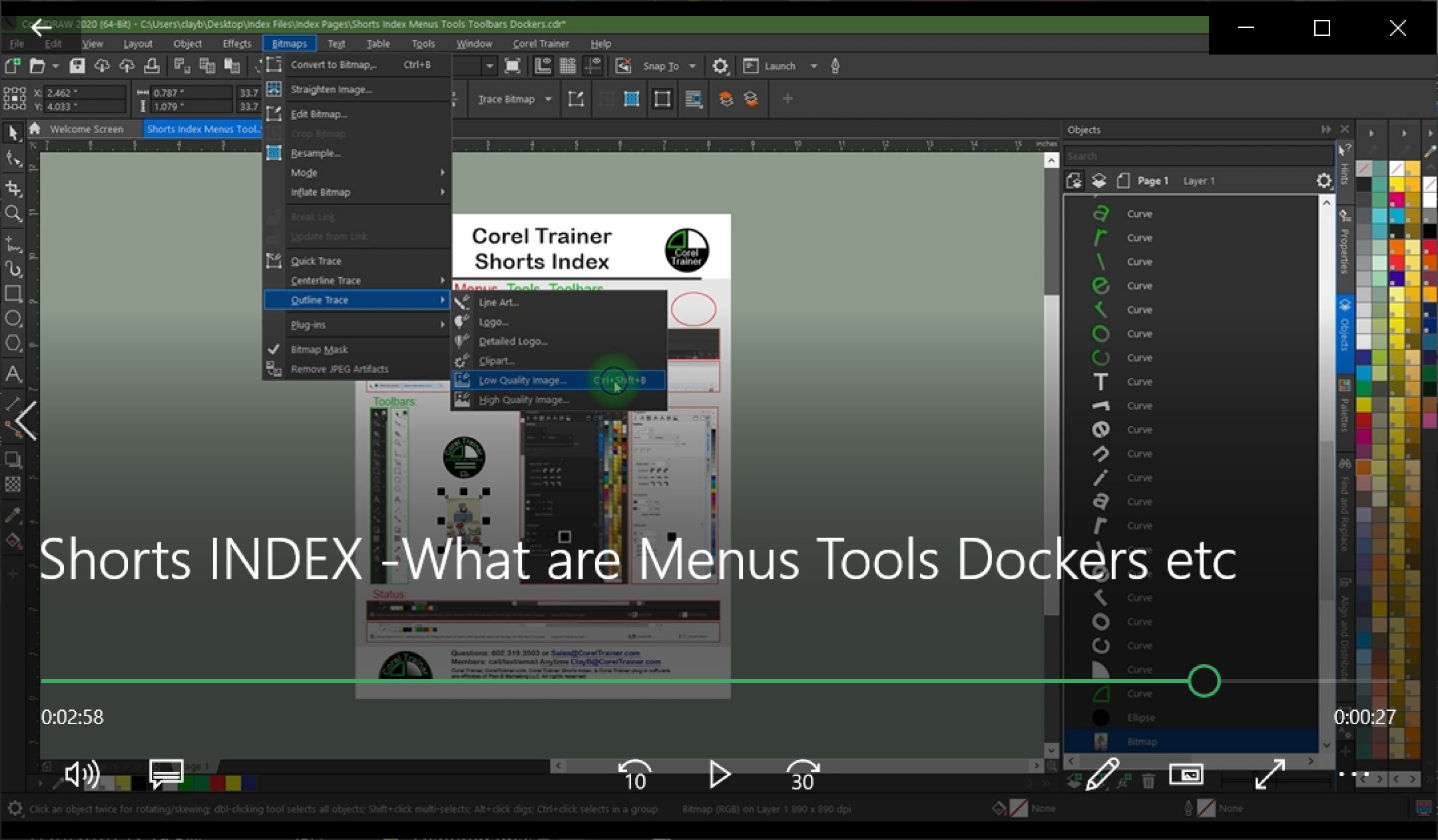 This video is part of the A-Z Membership.
Sign up now to gain instant access!
This video explains the difference in Corel between menus, tools, toolbars, dockers, and windows, which make up most of your entire Corel Draw cell. It covers differences in the menus from older Corel versions, which bars around your Corel screen may be considered toolbars besides the actual Tools bar down the left-hand side, and how the dockers change when more then several have been opened. It also demonstrates that, unlike all of the above, when windows are open they are the only accessible feature, and prevent access to your workspace or any of the menus, tools, toolbars, or dockers.
keywords: