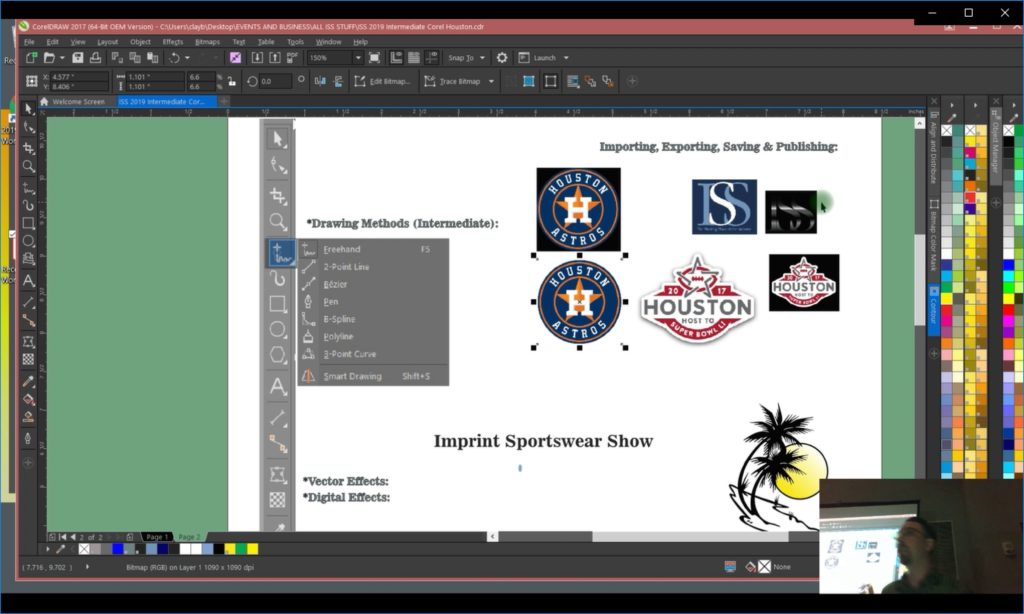 This video is part of all Corel Trainer Memberships.
Sign up now to gain instant access!
Recorded Live Class from Houston Texas, the Imprint Sportwear Show (Impressions). This class assumes intermediate and above level knowledge and dives right into advanced topics. Being a Live class, there are questions & answers here, that may not be anywhere else. Classes are tailored to those in the room/who attend.