LIVE In-Person events are BACK and we're so happy to see faces again!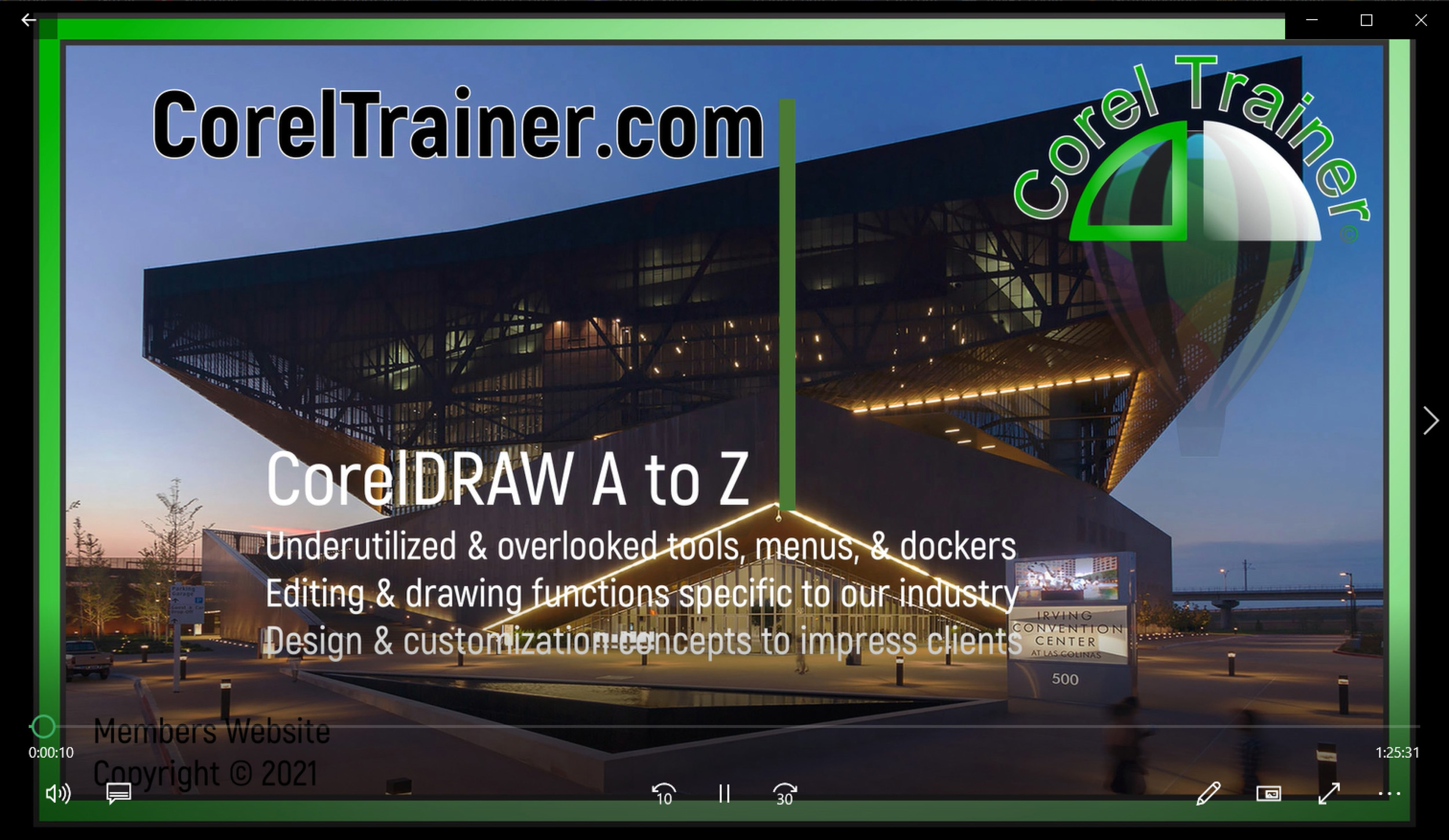 This video is part of all Corel Trainer Memberships.
Sign up now to gain instant access!
Live Class at GPX Irving TX May 2021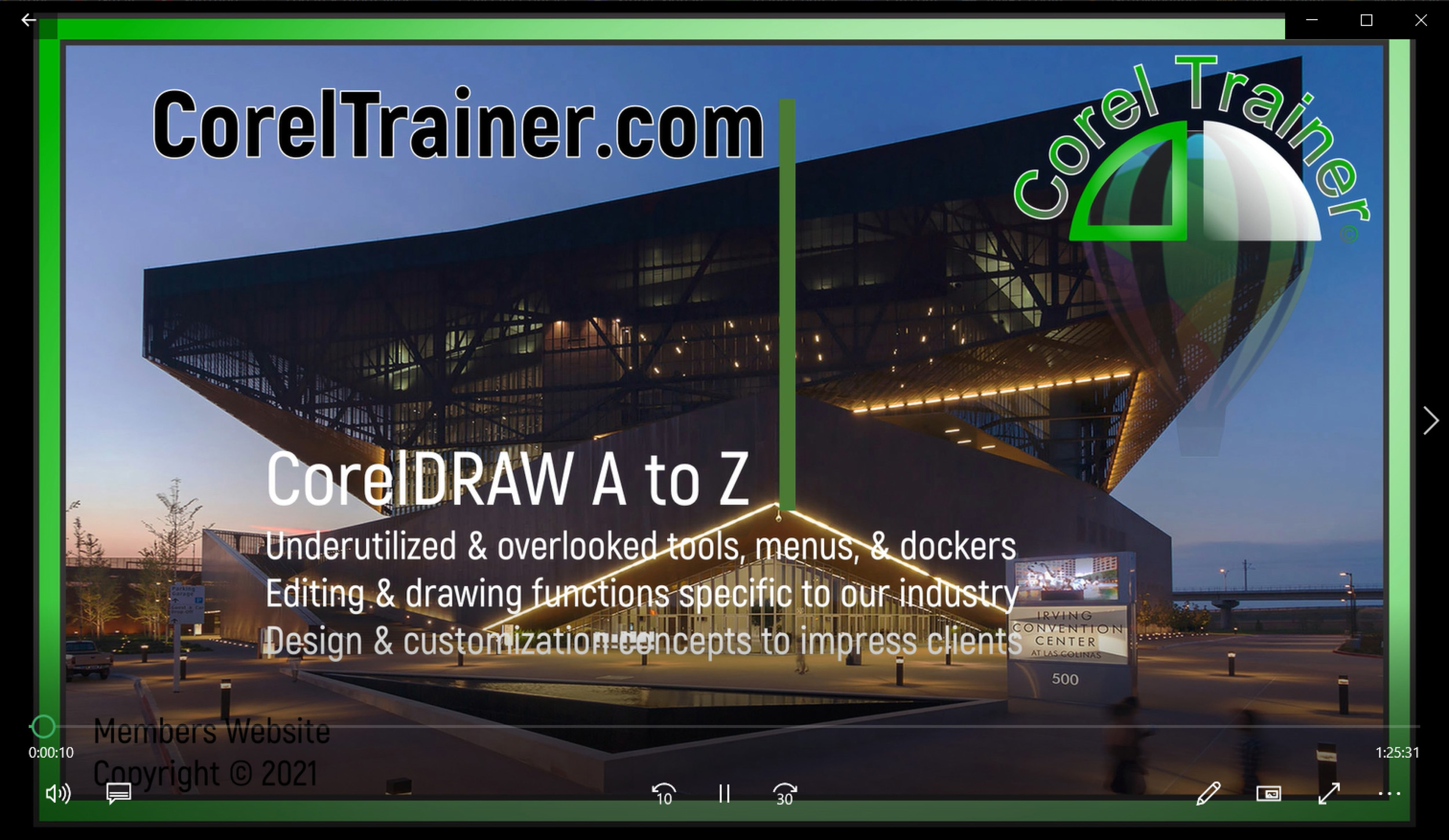 What a great class in Irving Texas this year! We'll see most of you in Fort Worth in September.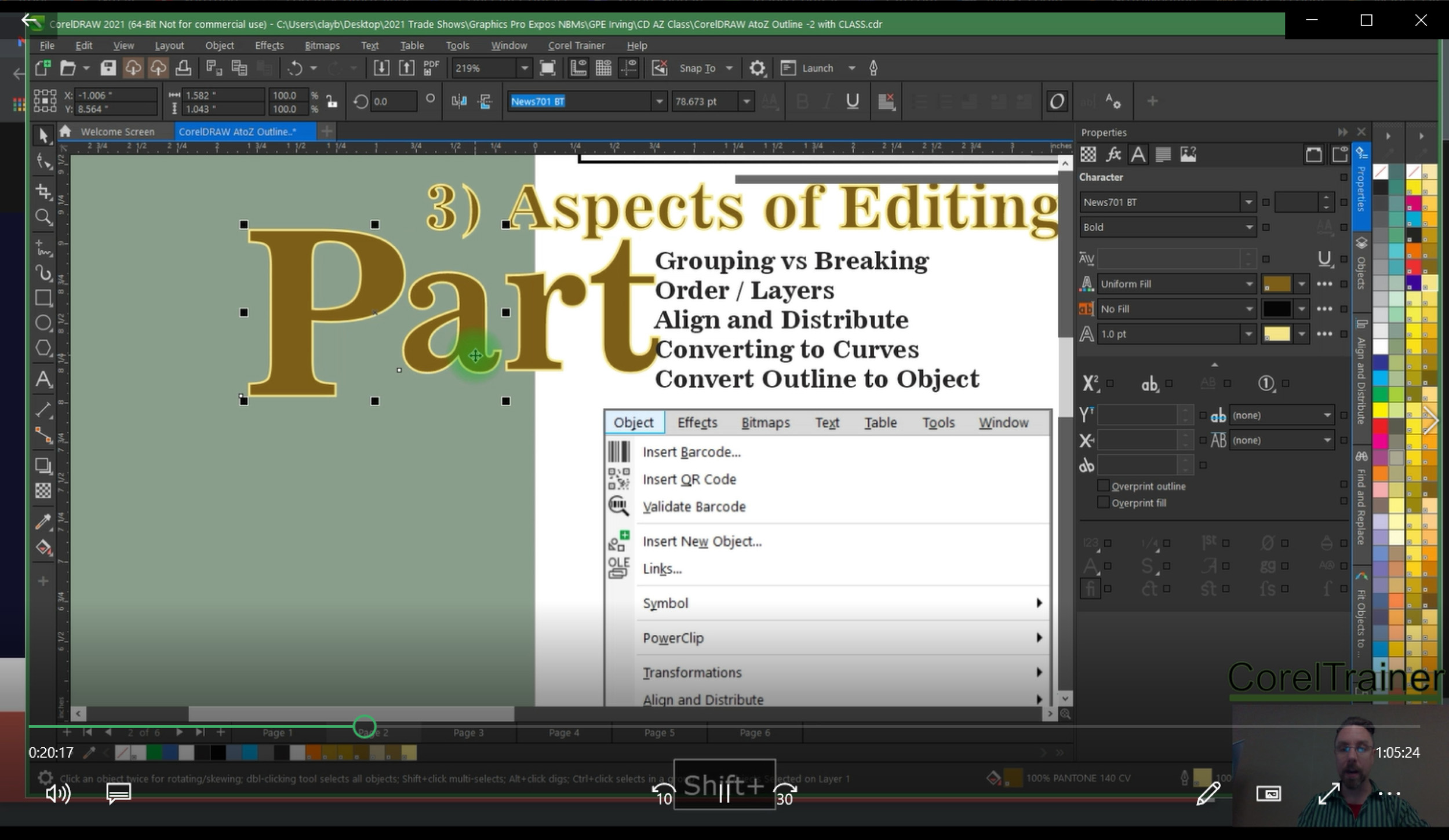 Taking apart intelligent art, such as text, is different from just ungrouping.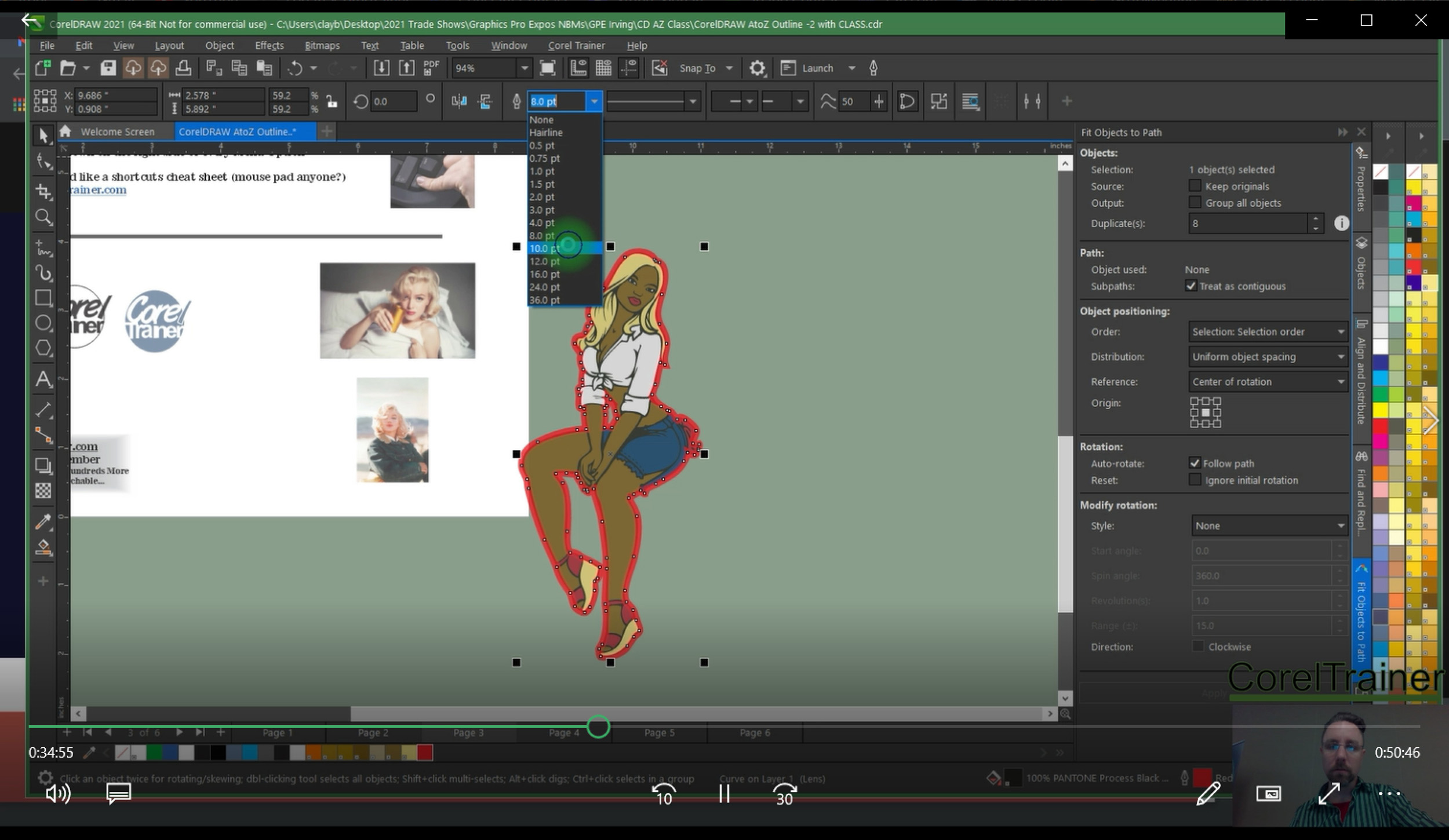 Contour Outlines can be easily understood if you remember that they depend on what is selected.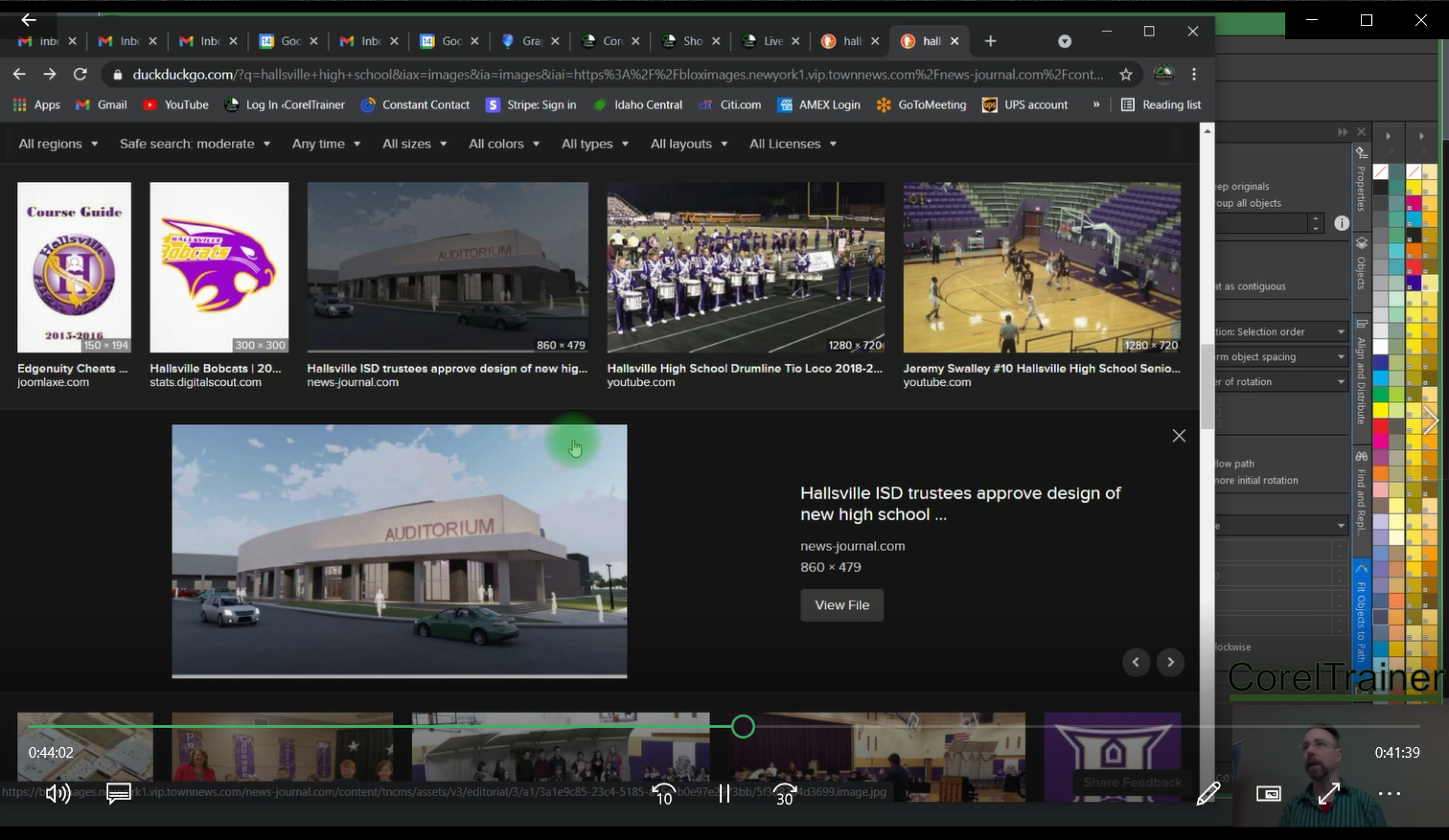 To find your local schools mascot online try different search details, but keep your production process in mind.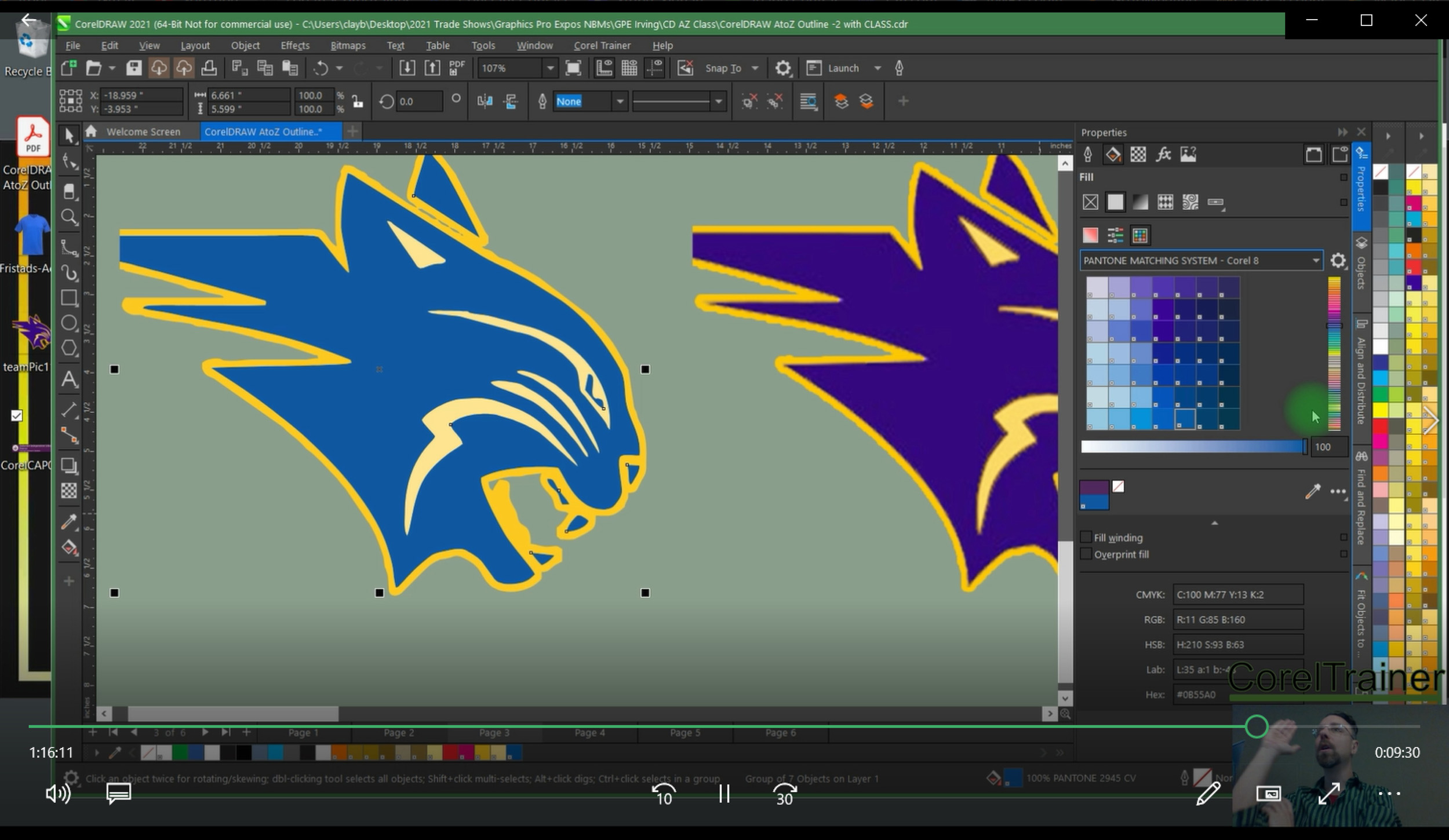 Merging and consolidating colors is really easy in the Property docker with new Corel versions.