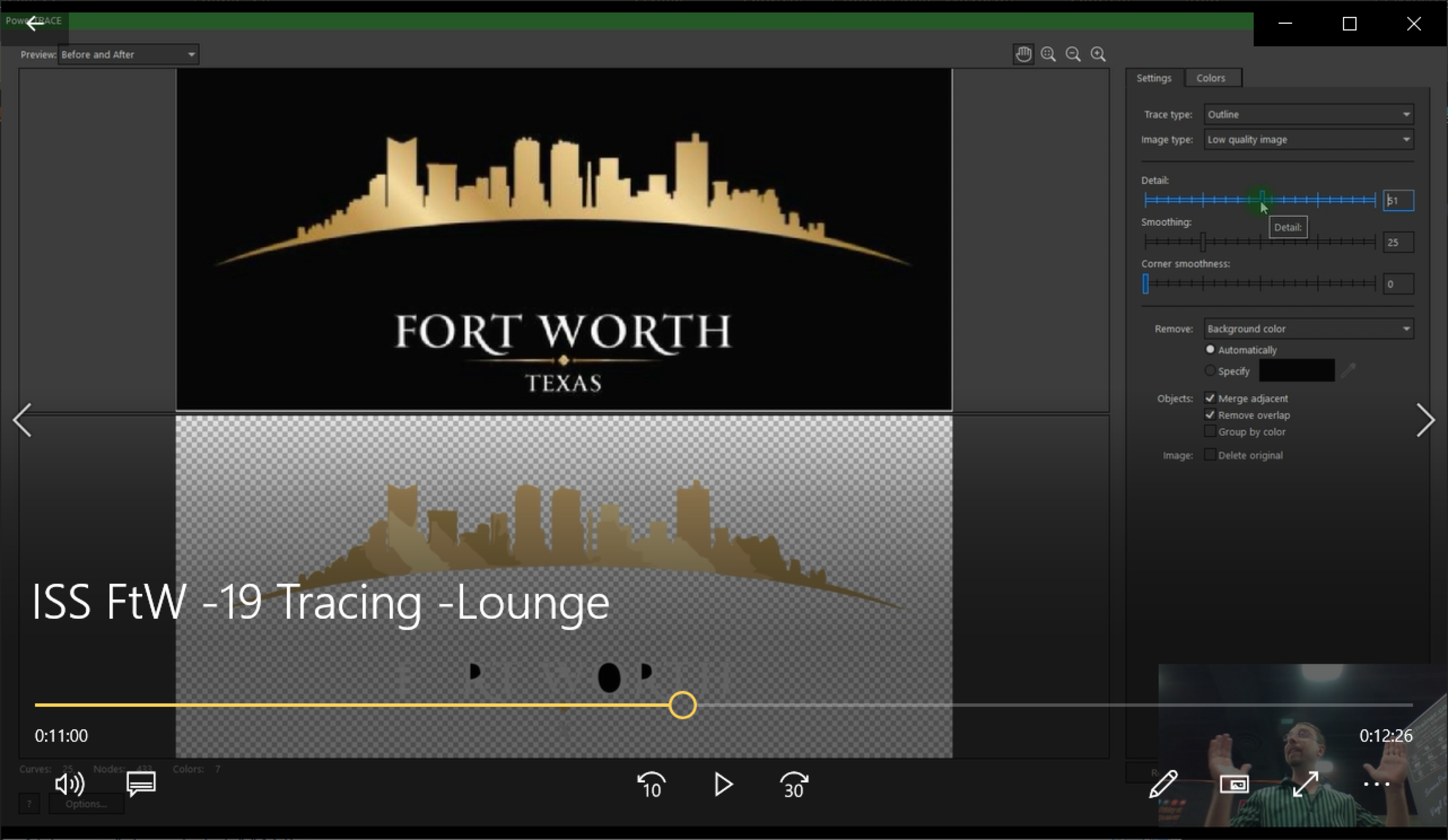 This video is part of all Corel Trainer Memberships.
Sign up now to gain instant access!
Another class on the topic of making Vector from Digital… Live from the show Review Class. Live at Full Teacher's Lounge Booth #541. A quick bitmap to vector tracing class in a noisy busy trade-show booth. The Teacher's Lounge Fort Worth. About 60 attendees, with thousands walking around.. (sorry for yelling)
How to work in CorelDRAW to bitmap trace a logo and edit.
How to use Corel PowerTrace and work with custom logos.
How to setup an image for bitmap to vector tracing.
How to limit colors in Corel for tracing and getting good results.