This video is part of all Corel Trainer Memberships.
Sign up now to gain instant access!
Recorded Live Class from Atlantic City. This is a quicker passed class assuming your mid-level abilities in Corel while covering some next-level concepts.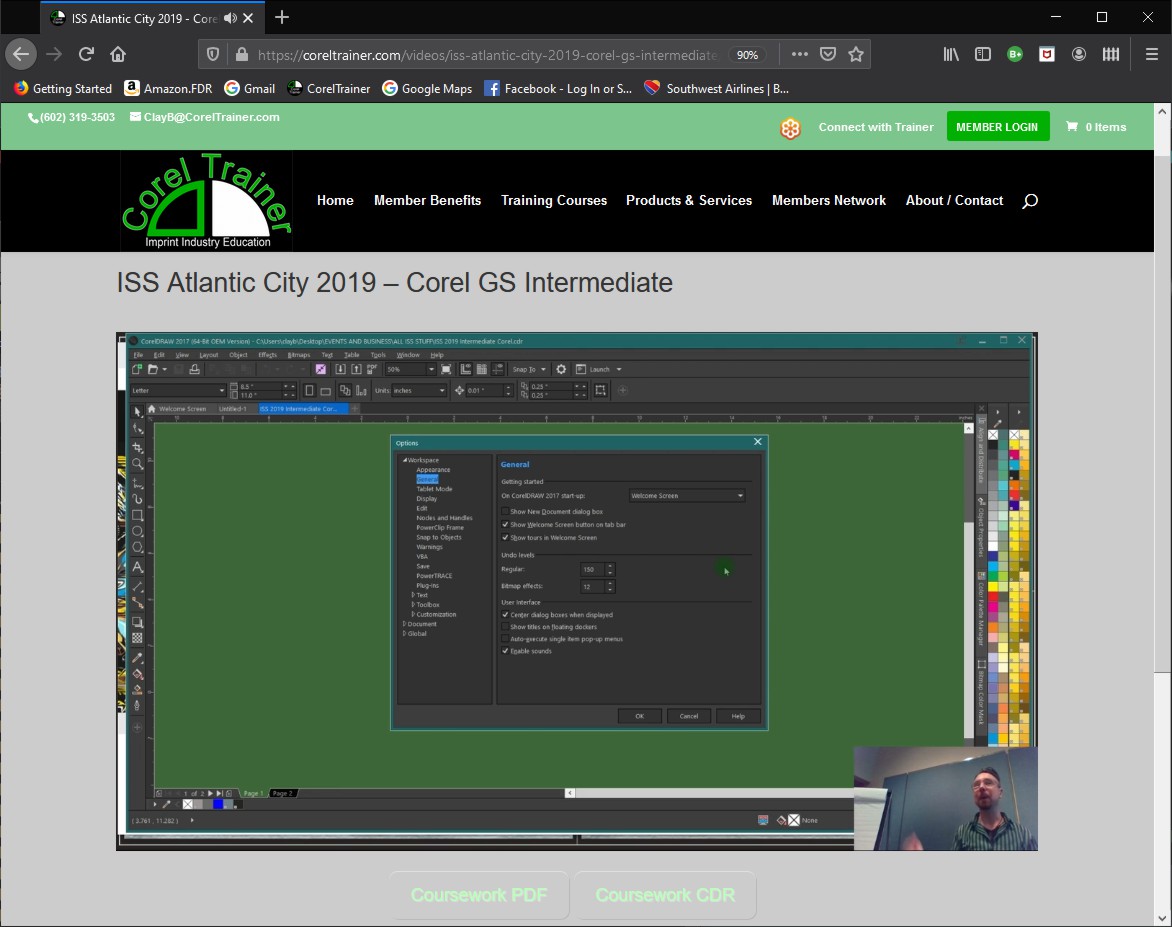 How To setup your Corel workspace as an imprinter.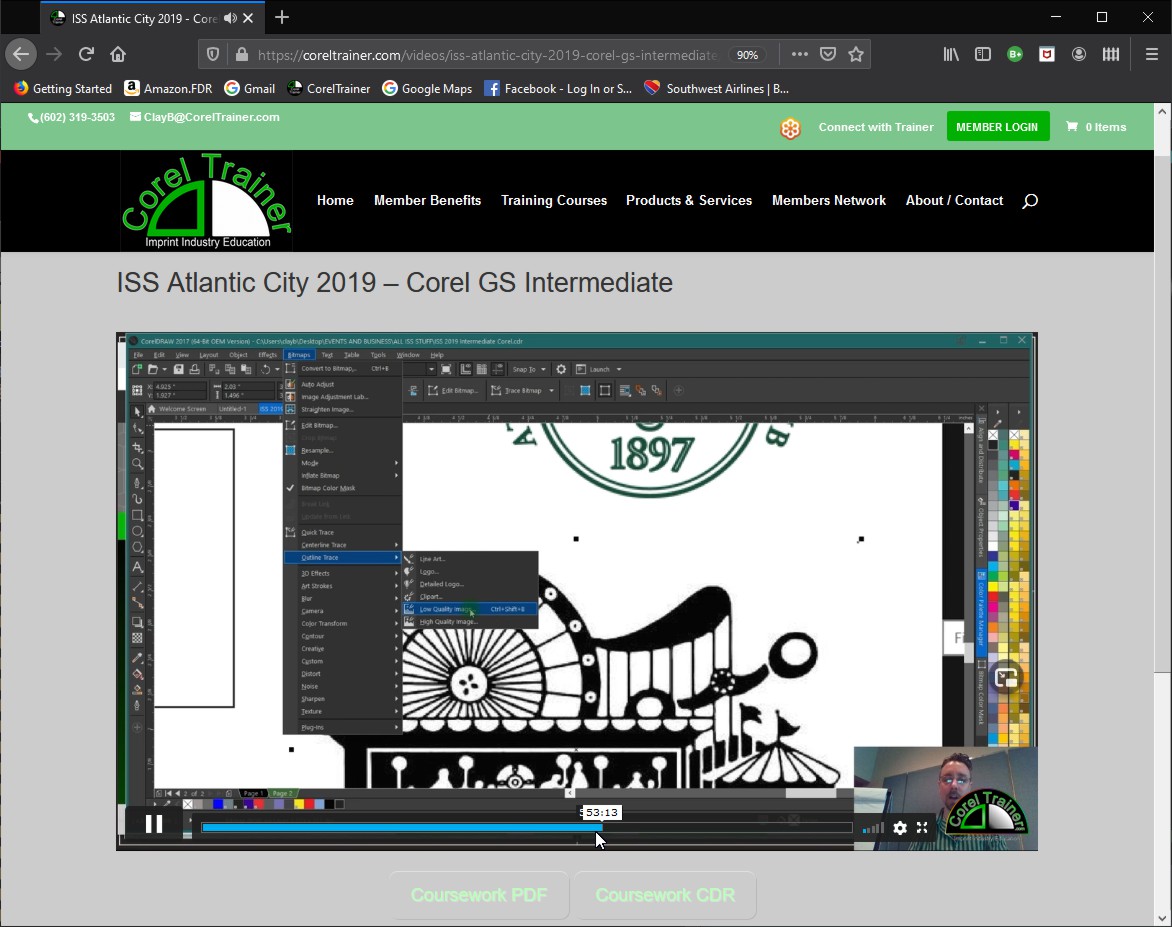 How To work with digital and vector art in CorelDRAW.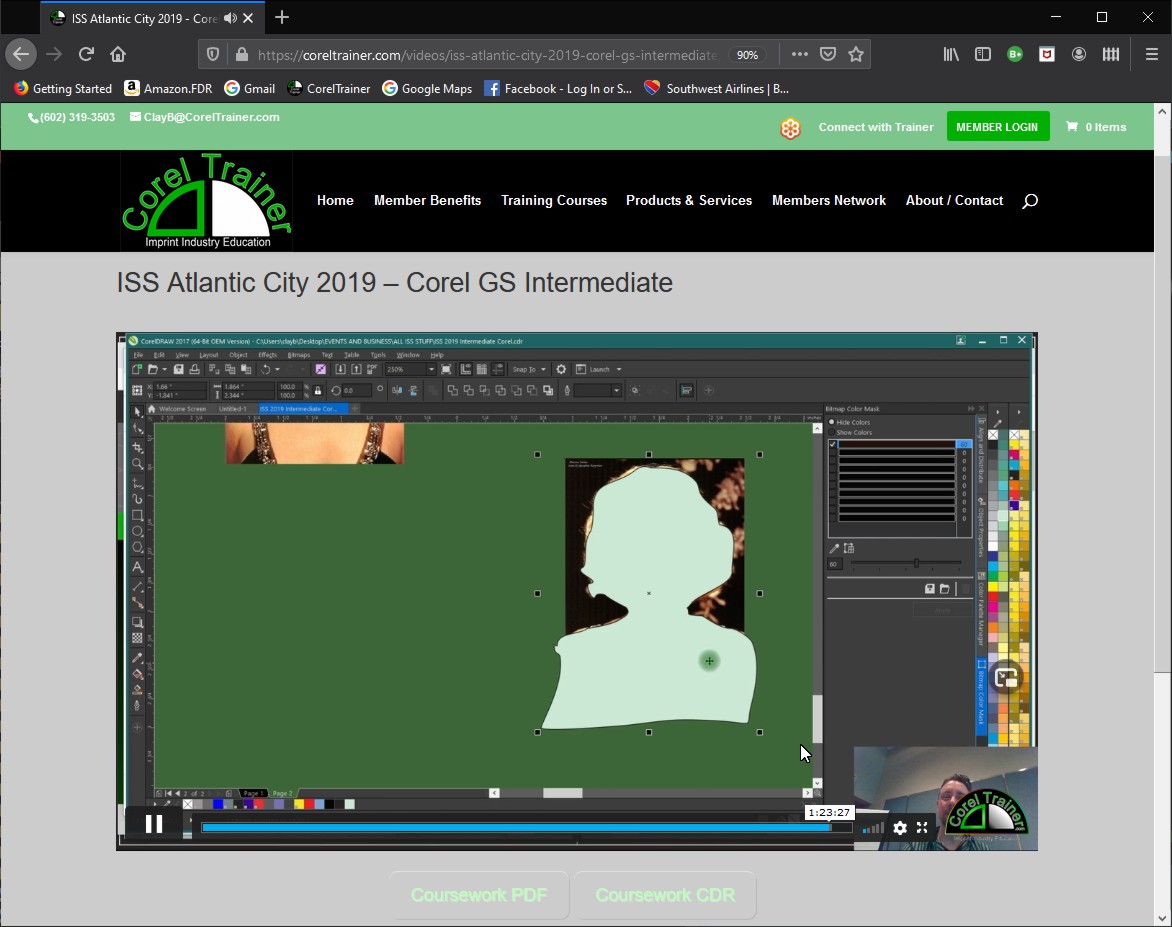 How To punch layers through and use the shaping tools.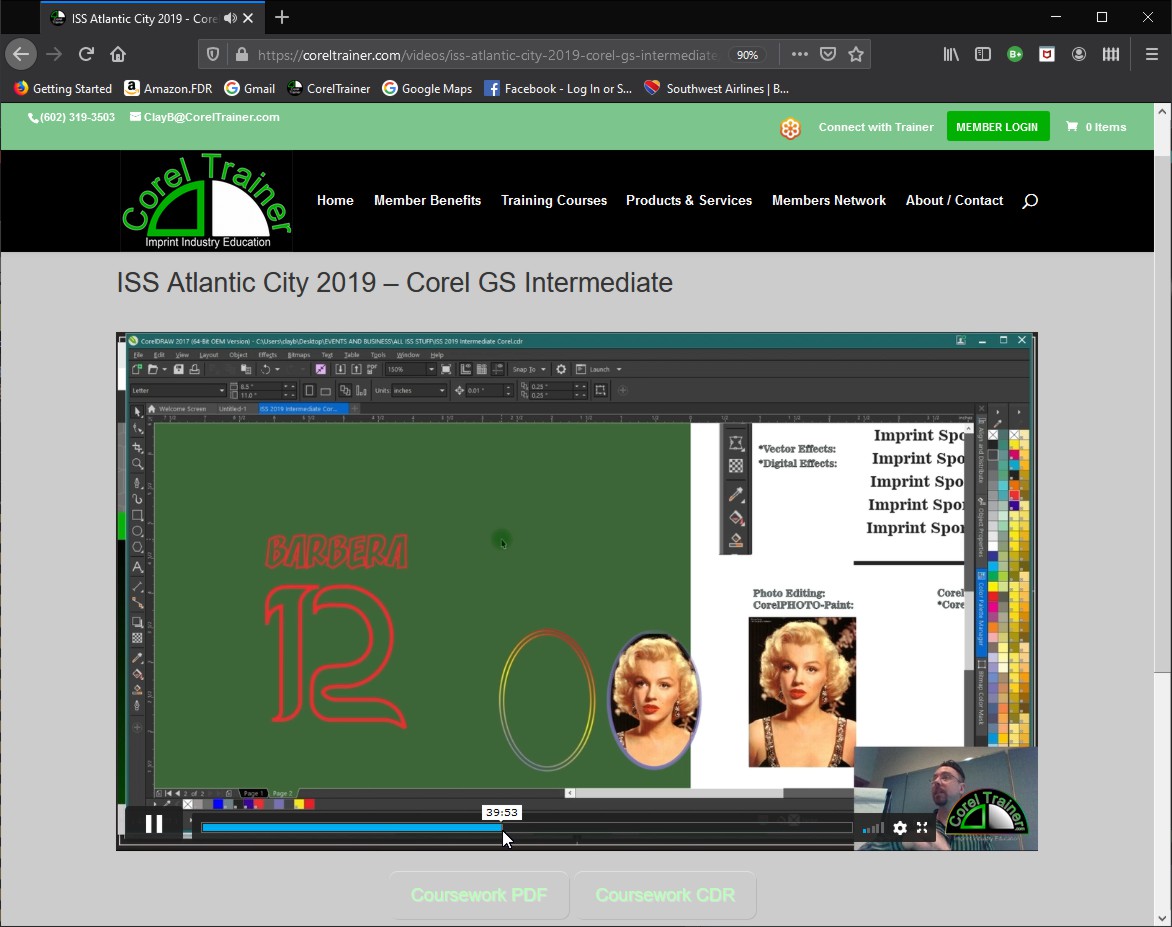 How To look at your CorelDRAW as an intermediate level user.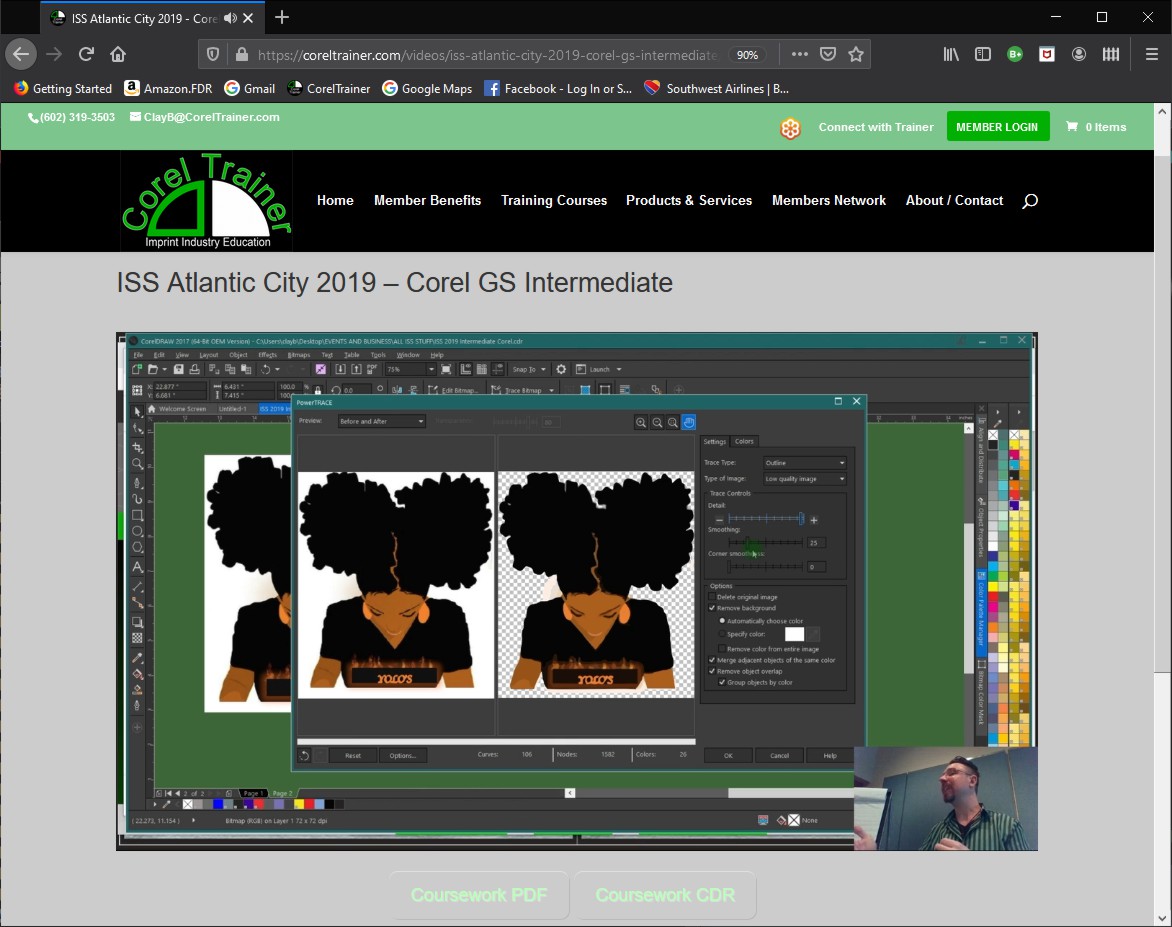 How To bitmap vector trace for good results or just redraw it.