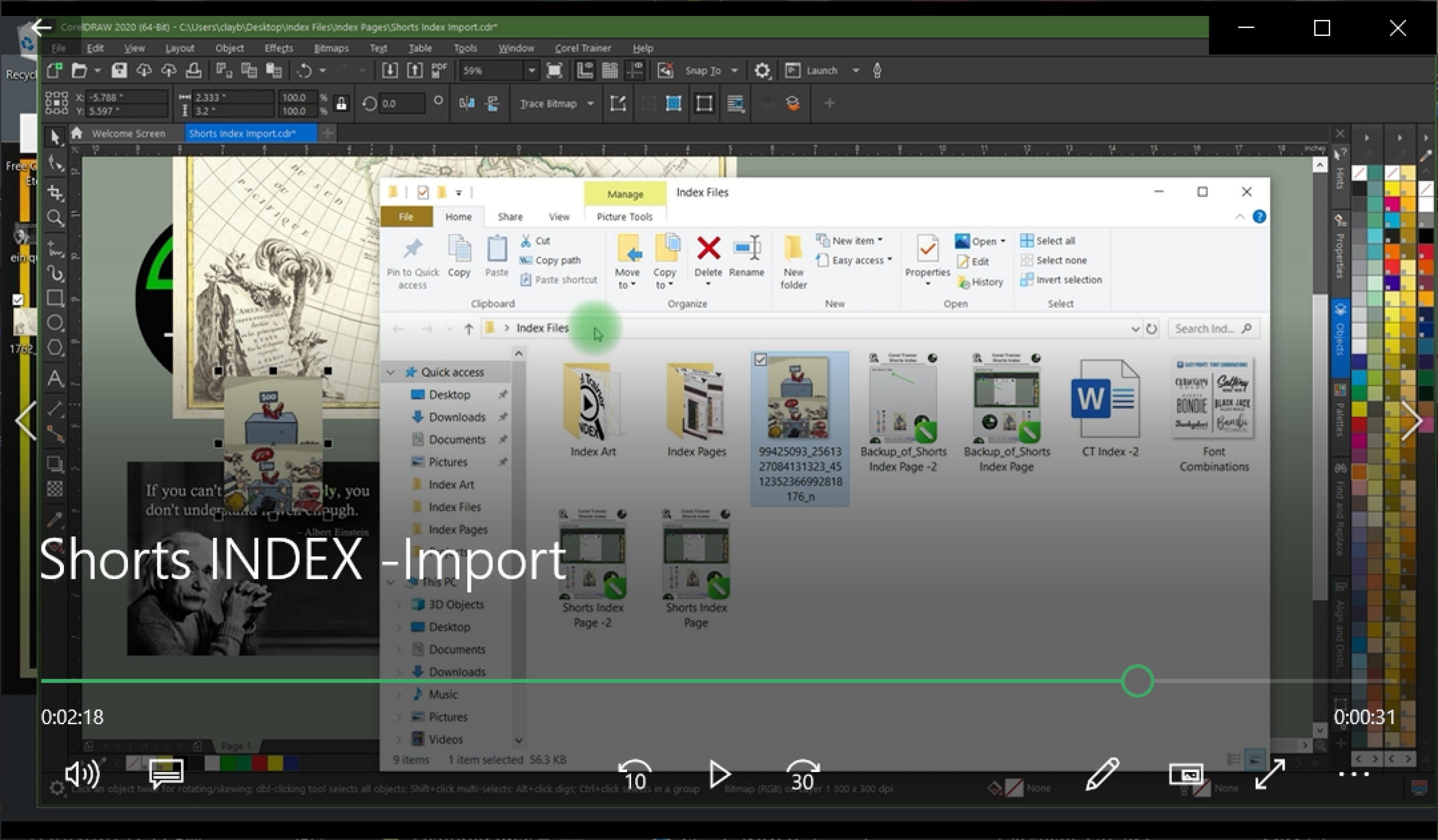 This video is part of the A-Z Membership.
Sign up now to gain instant access!
This video shows how to use the Import feature in the file menu to bring different pieces of work into your design project. It shows how to see only a particular type of file, such as jpeg or png, when importing from a folder on your computer. It also covers the drag and drop method of importing items, whether it be from the folder browse window, directly from your desktop, or even when Corel is minimized.
keywords:
File, menu, export, import, save, send, format, see, format, convert, ai, adobe, photoshop, bring, in, jpeg, png, saved, pdf, inport