This video is part of all Corel Trainer Memberships.
Sign up now to gain instant access!
This pre-recorded 'Reel Quick Tips Reel' for Graphics Pro Expo's Virtual Breakaway event March 24th 2021, quickly goes over two very under-utilized functions in Corel. The Smart Fill Tool and the B-Spline Tool are extremely helpful and should be understood by all CorelDRAW users. A third "out of the box" tip is also demonstrated, being the Windows Clipboard.
*special offer will NOT be relevant to post-show / after March 2021 pricing.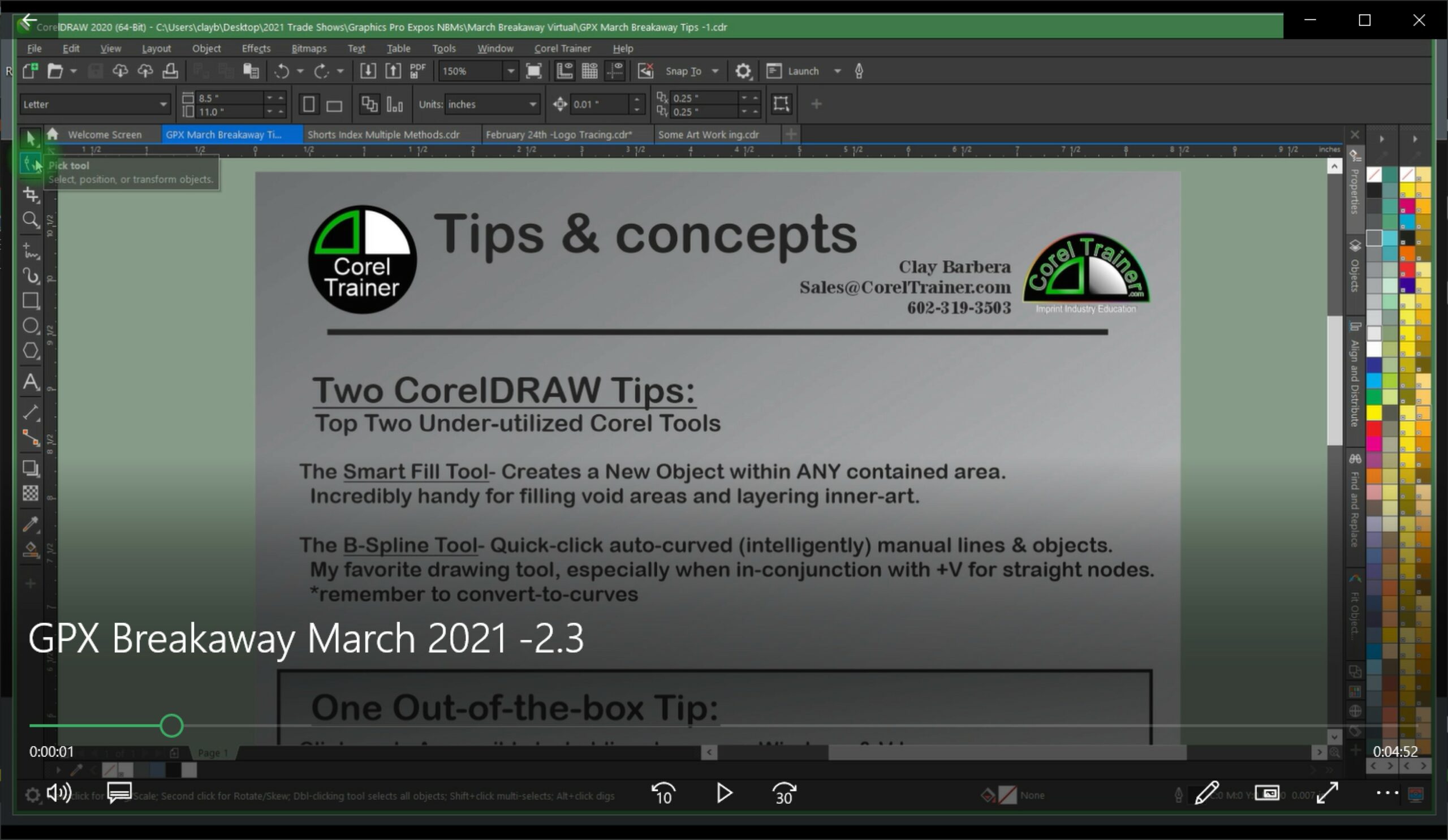 Hey cool! It's the Graphics Pro Expo's new Software Breakaway session!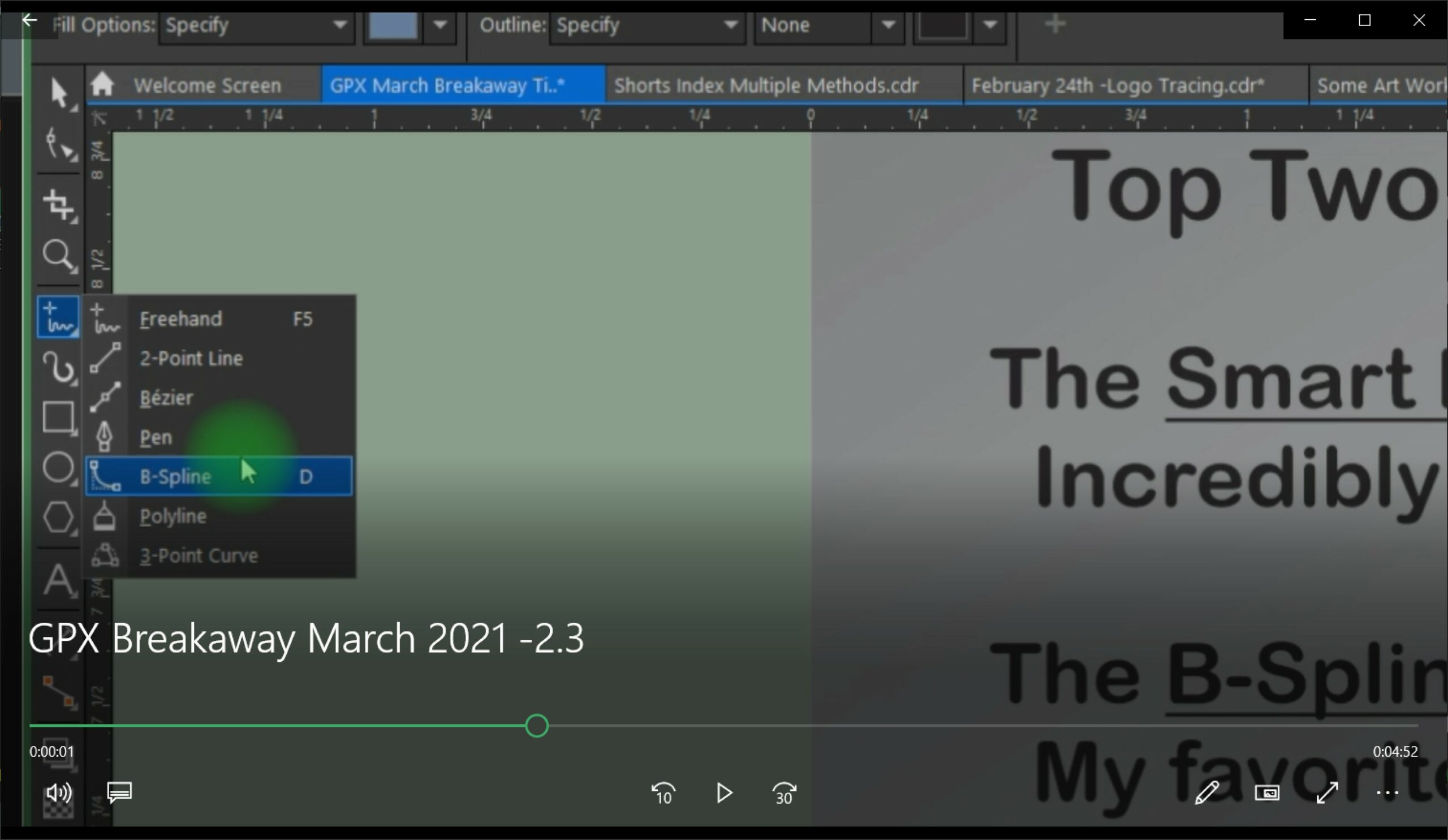 The B-Spline Tool sure is cool. Hey, that rhymed!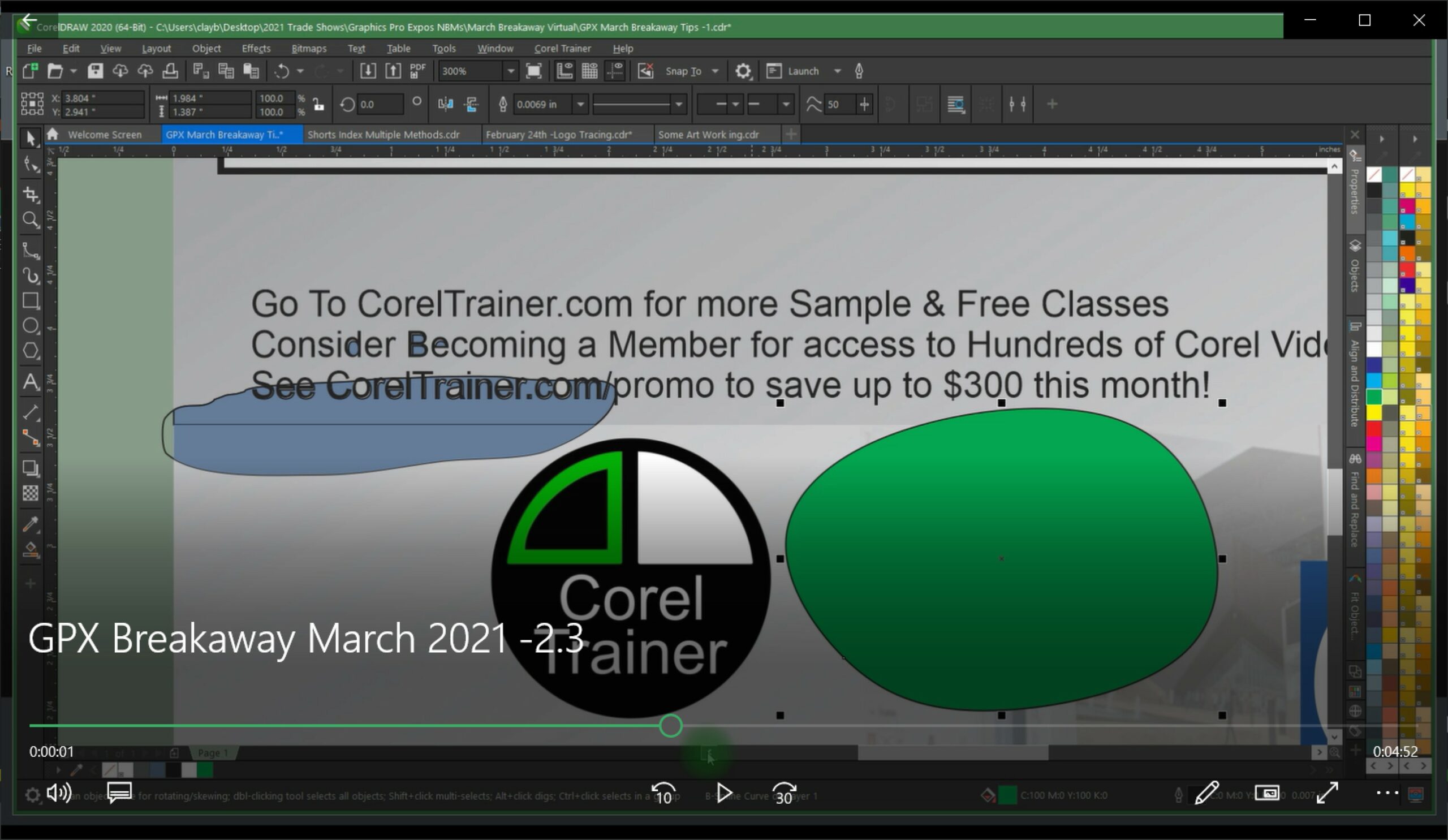 Filling void areas to create new objects is… well… Fun!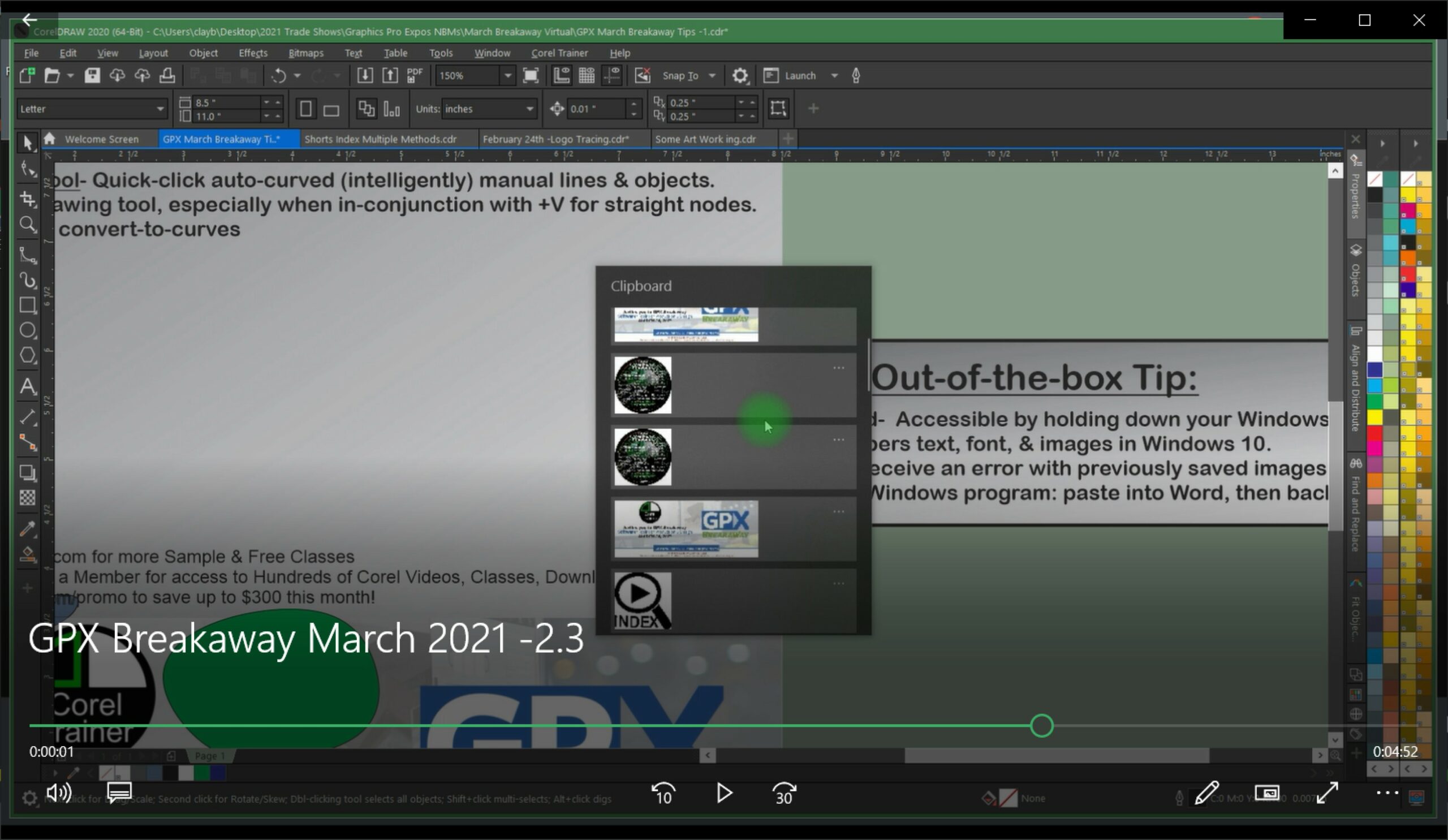 Copy / Paste like a Pro bro, from way back Before. Ya know?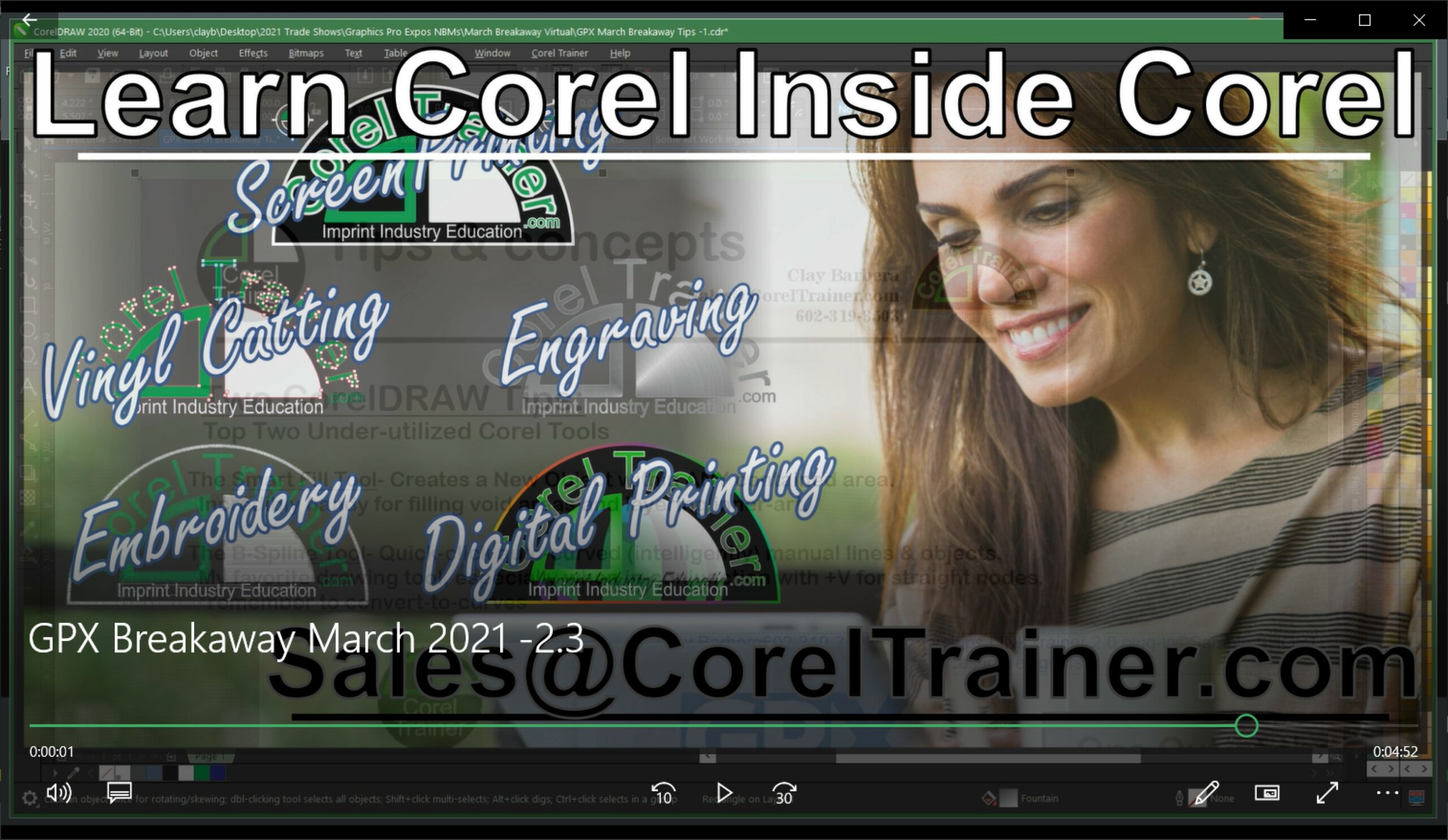 We're always happy to help. Reach out any-time!