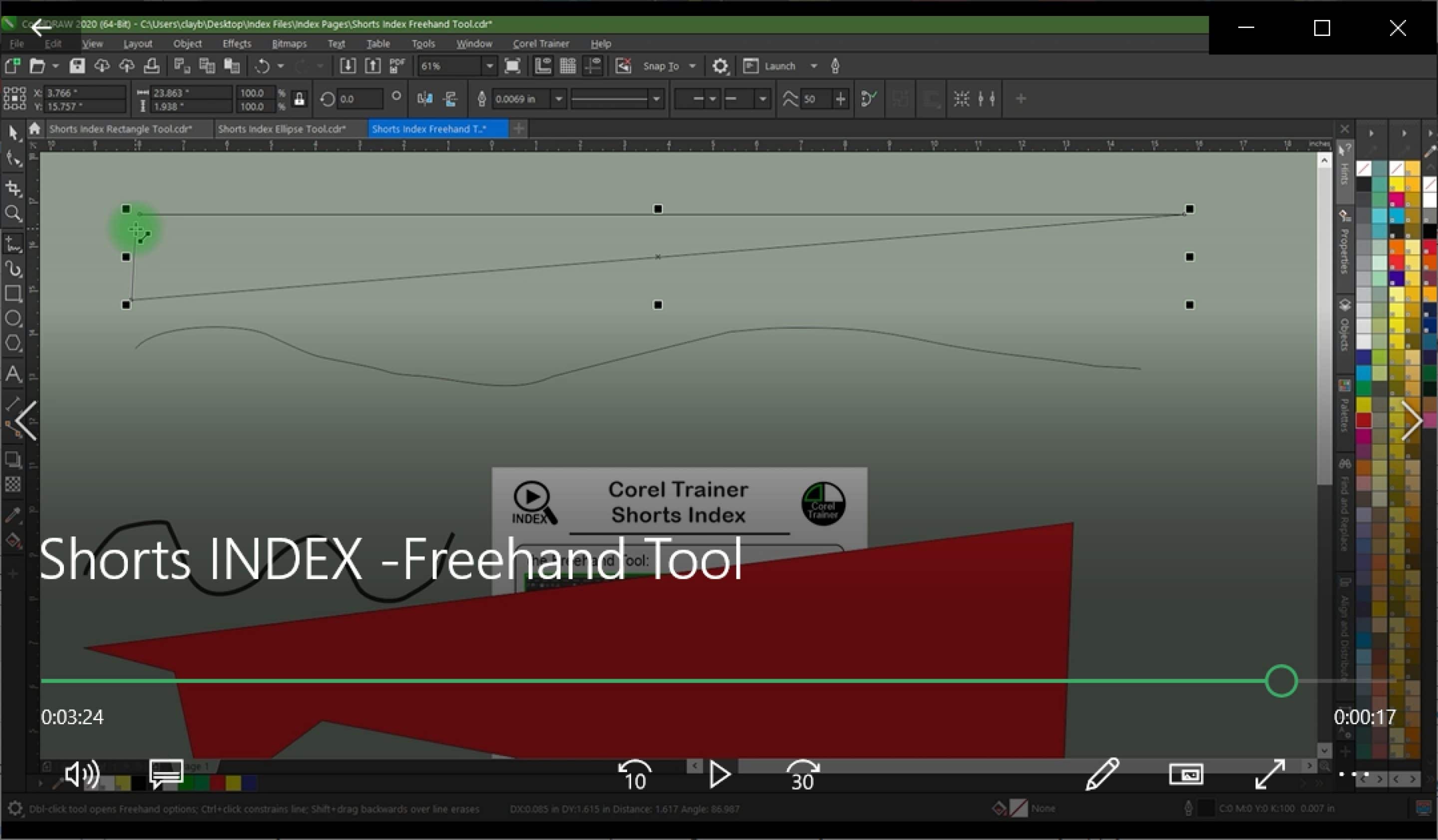 This video is part of the A-Z Membership.
Sign up now to gain instant access!
This video shows how to use the freehand tool to scribble so you can create squiggly or straight lines that can also be connected to create objects and shapes. It covers making adjustments to those lines, including thickness, style, and smoothing. It also gives tips on how to quickly make connected lines to draw an object, and how to use the paint tool to verify all the object points are connected.
keywords:
Freehand, line, draw, scribble, paint, shape, point, thick, draw