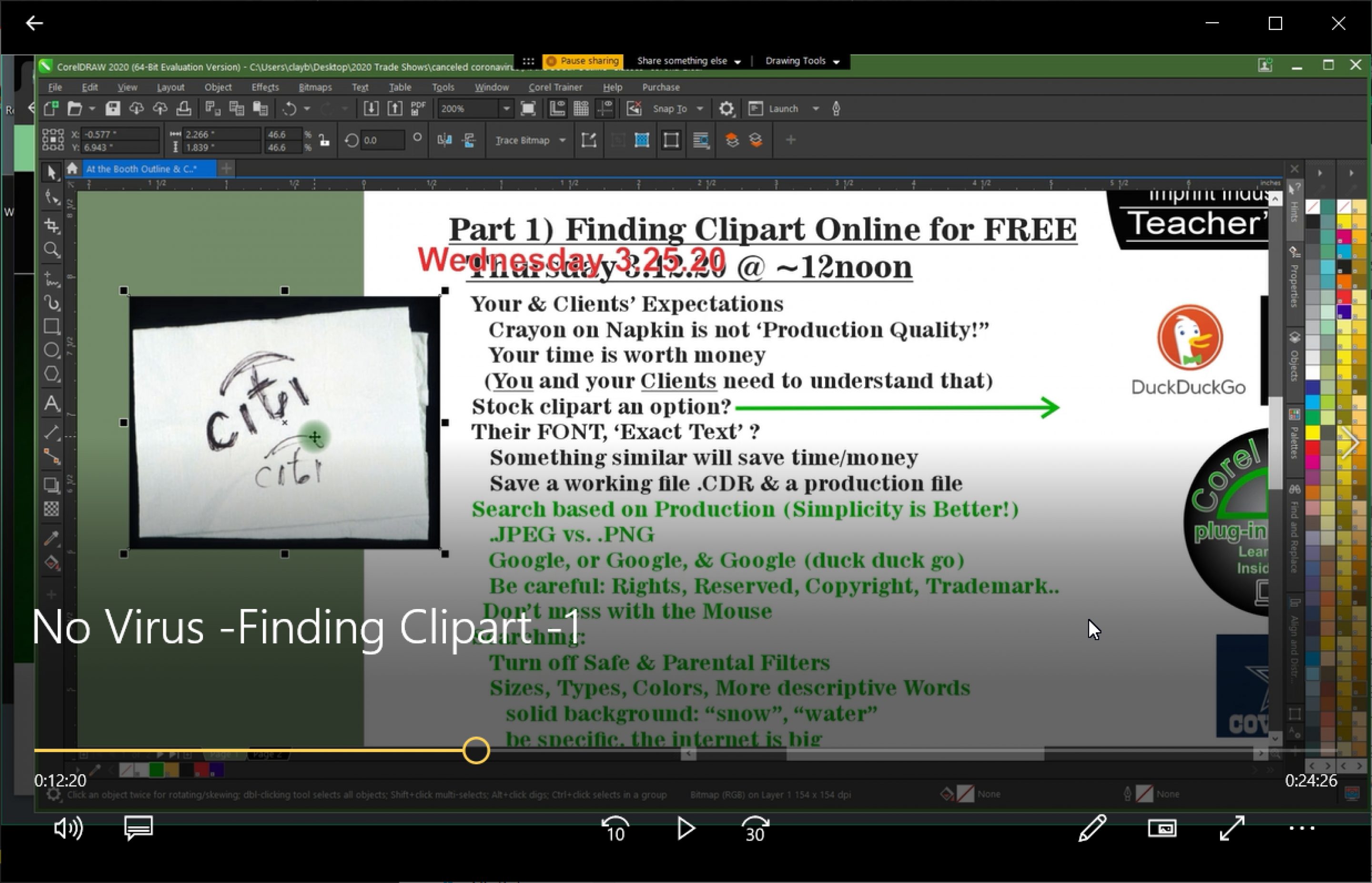 This video is part of all Corel Trainer Memberships.
Sign up now to gain instant access!
Sure, you can spend money on clipart. Or you can use this new thing, it's called Google. Haha. Though having a quality & searchable library of vector art can certainly help, with new search technology, filters, and Corel's high-quality tracing tools (PowerTRACE), you can give yourself near infinite "Clipart". Class 1 of 2. Recorded in lue of 'at booth' / Teacher's Lounge learning. NBM Irving, IMP Atlantic City, IMP Orlando, DAX Minnesota, DAX Chicagoland…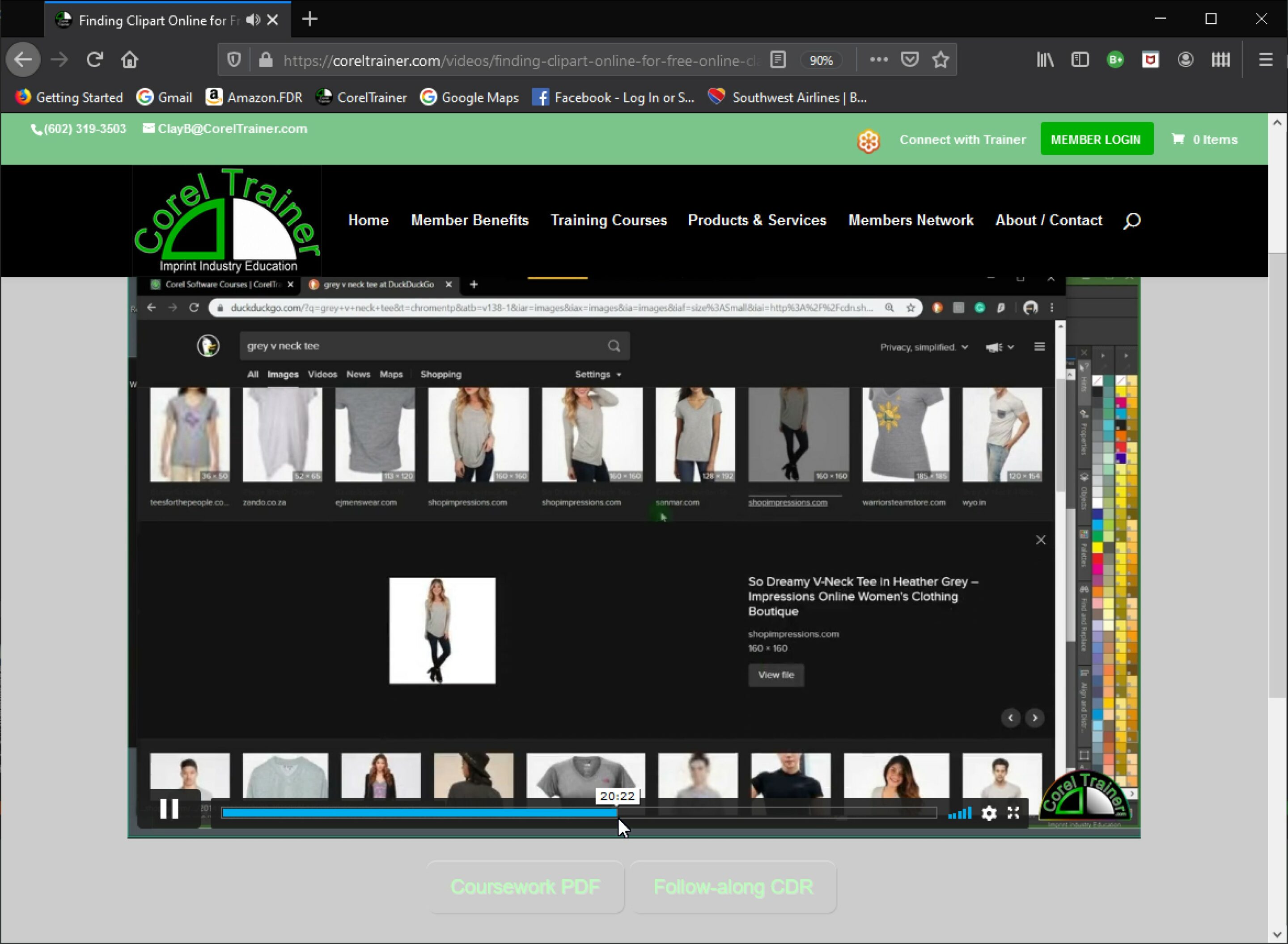 How to bring in blank products to show artwork on into CorelDRAW.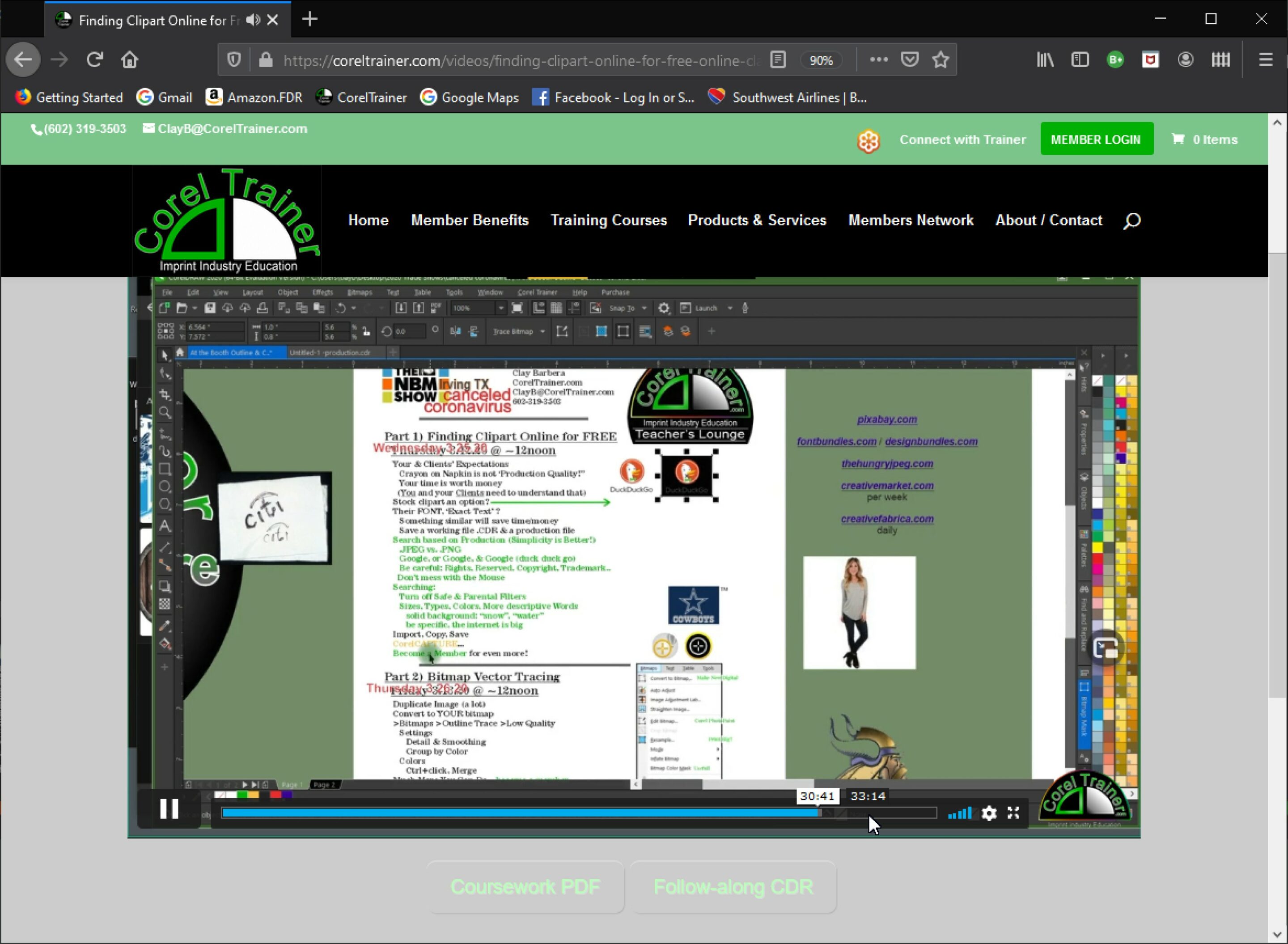 How to convert different types of graphics in Corel to workable art.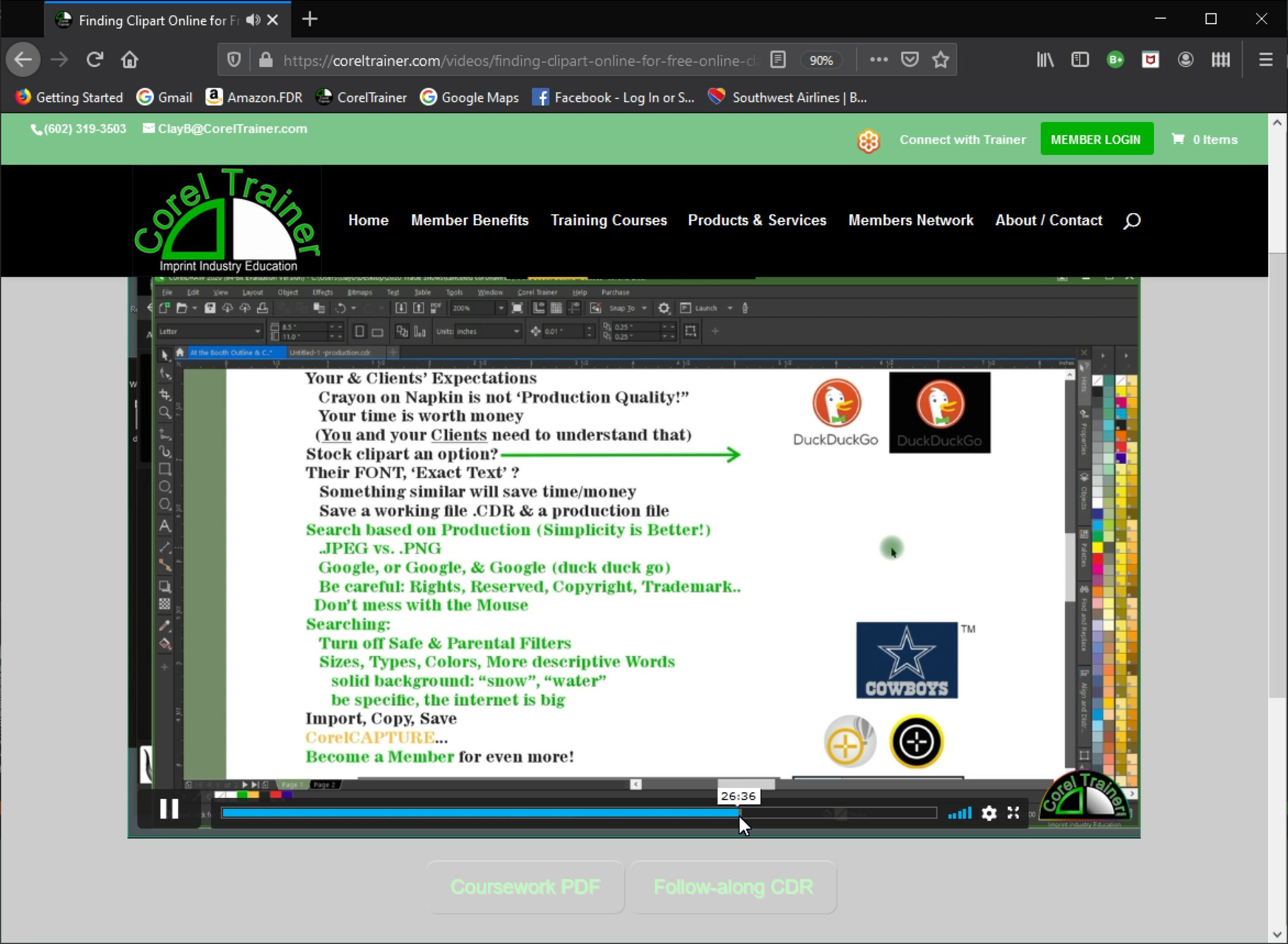 How to customize art edit color and work with some text in Corel.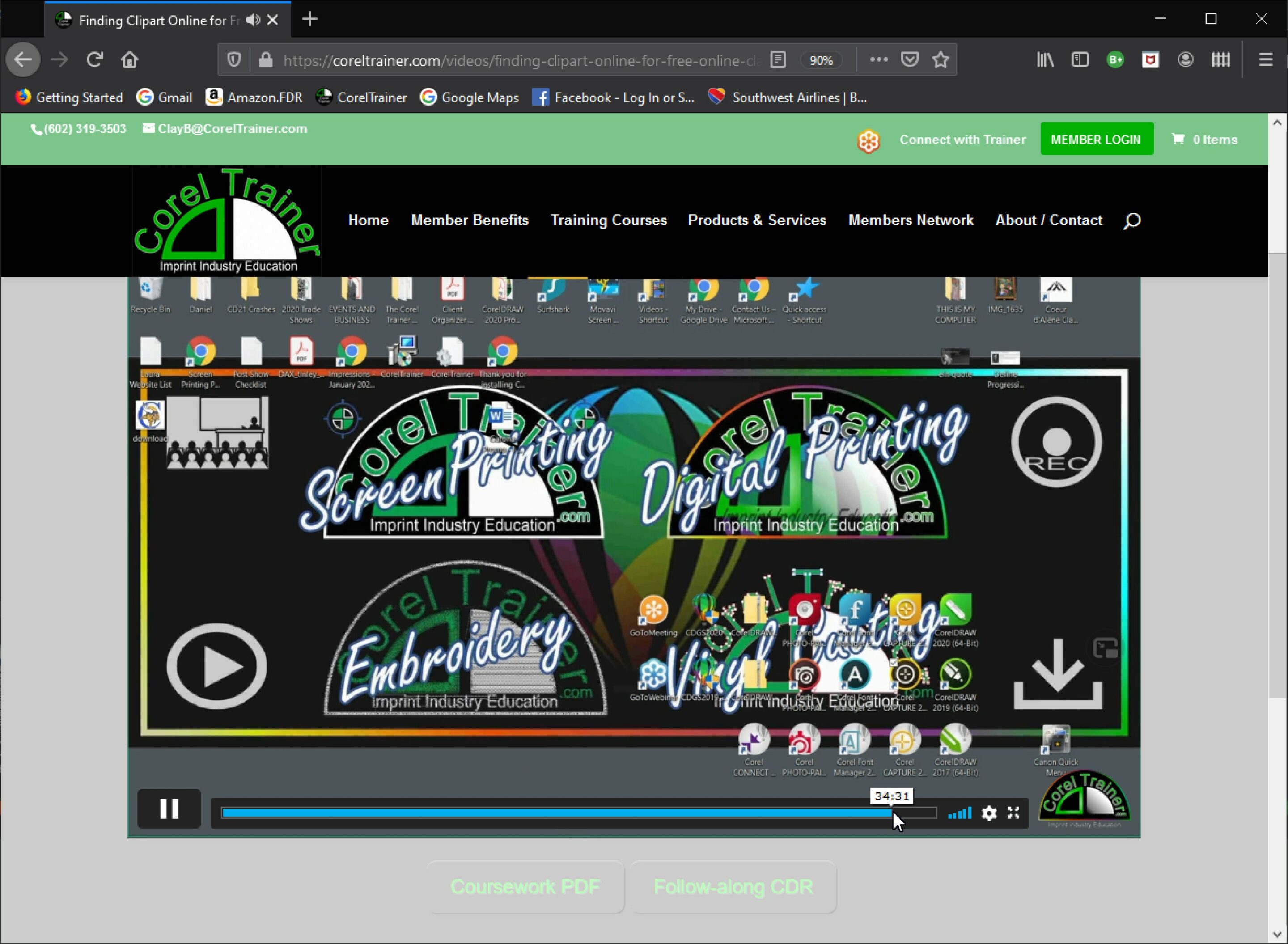 How to see how important continued education in Corel really is.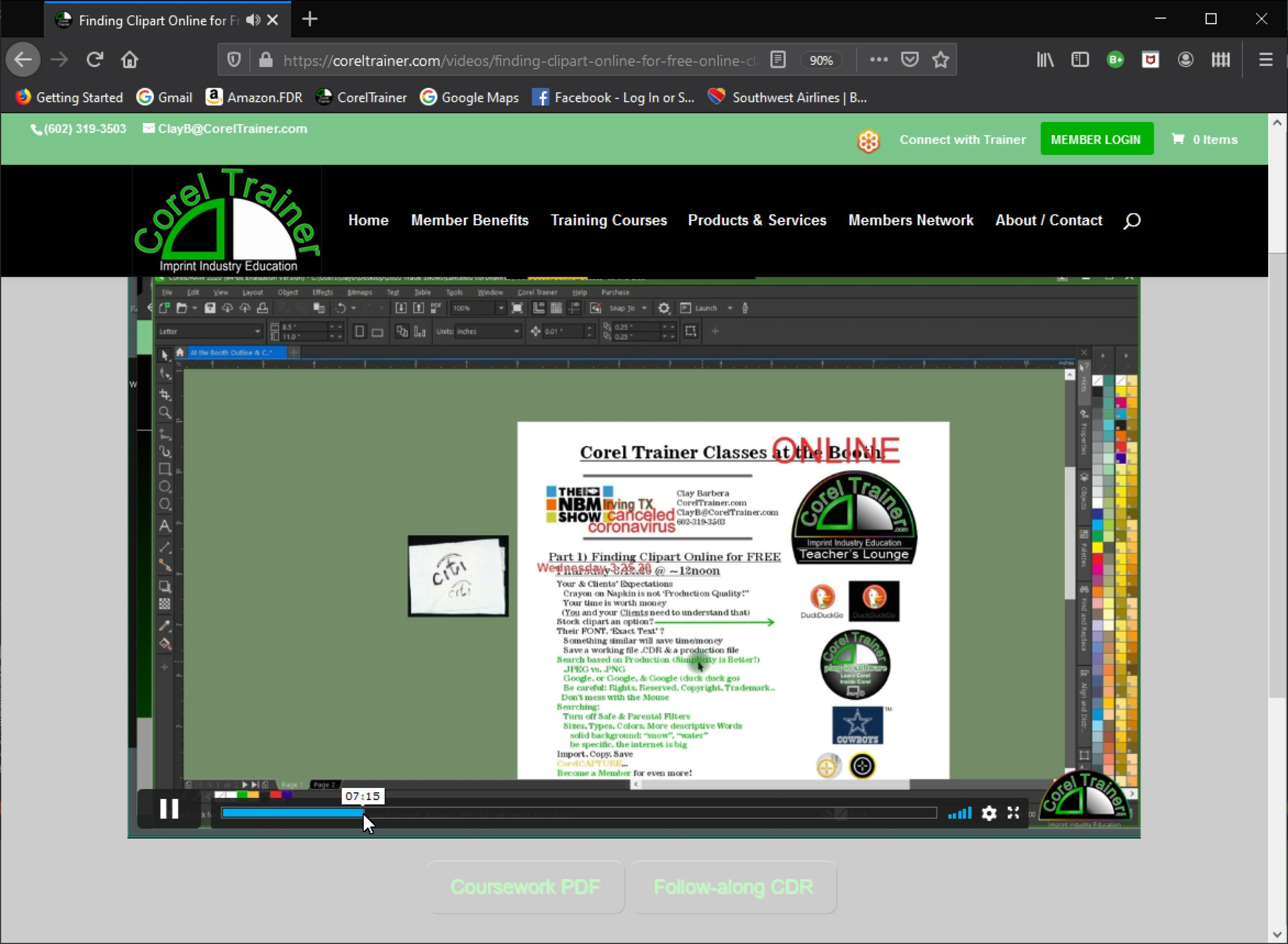 How to work from an image on a customer's napkin.