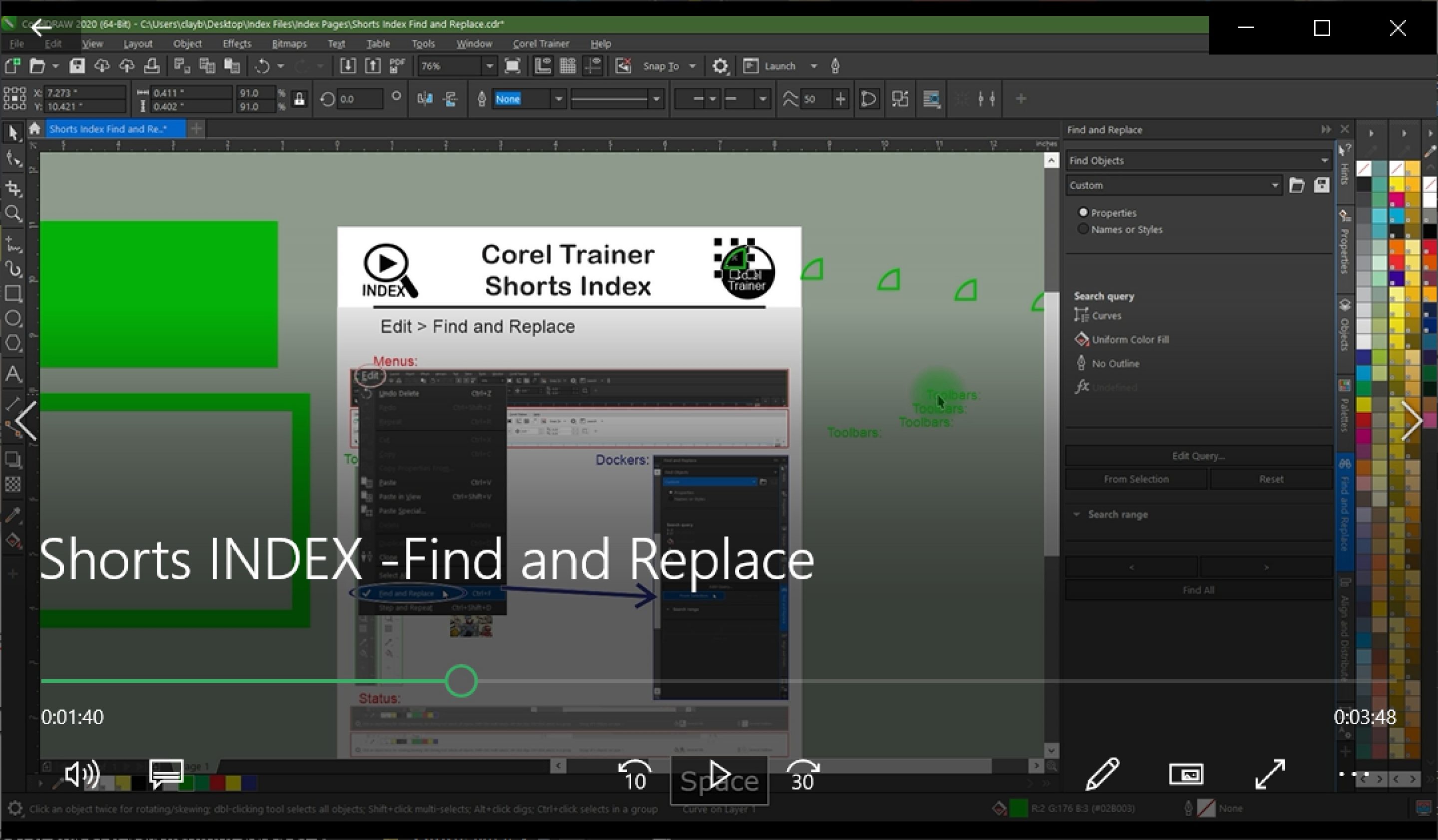 This video is part of the A-Z Membership.
Sign up now to gain instant access!
This video shows how to use the Find and Replace feature in the Edit menu to match or find more of a particular object. It demonstrates how it almost always starts from what you have selected, but goes on to show how to use "Edit Query" to define what you're looking for in more detail, such as object types, fills, outlines, special effects, and more. It further shows how to see the entire group of objects the query found, and goes over some scenarios for changing your query to get different results.
keywords:
Edit, menu, select, replace, find, match, select, get, group, all, together