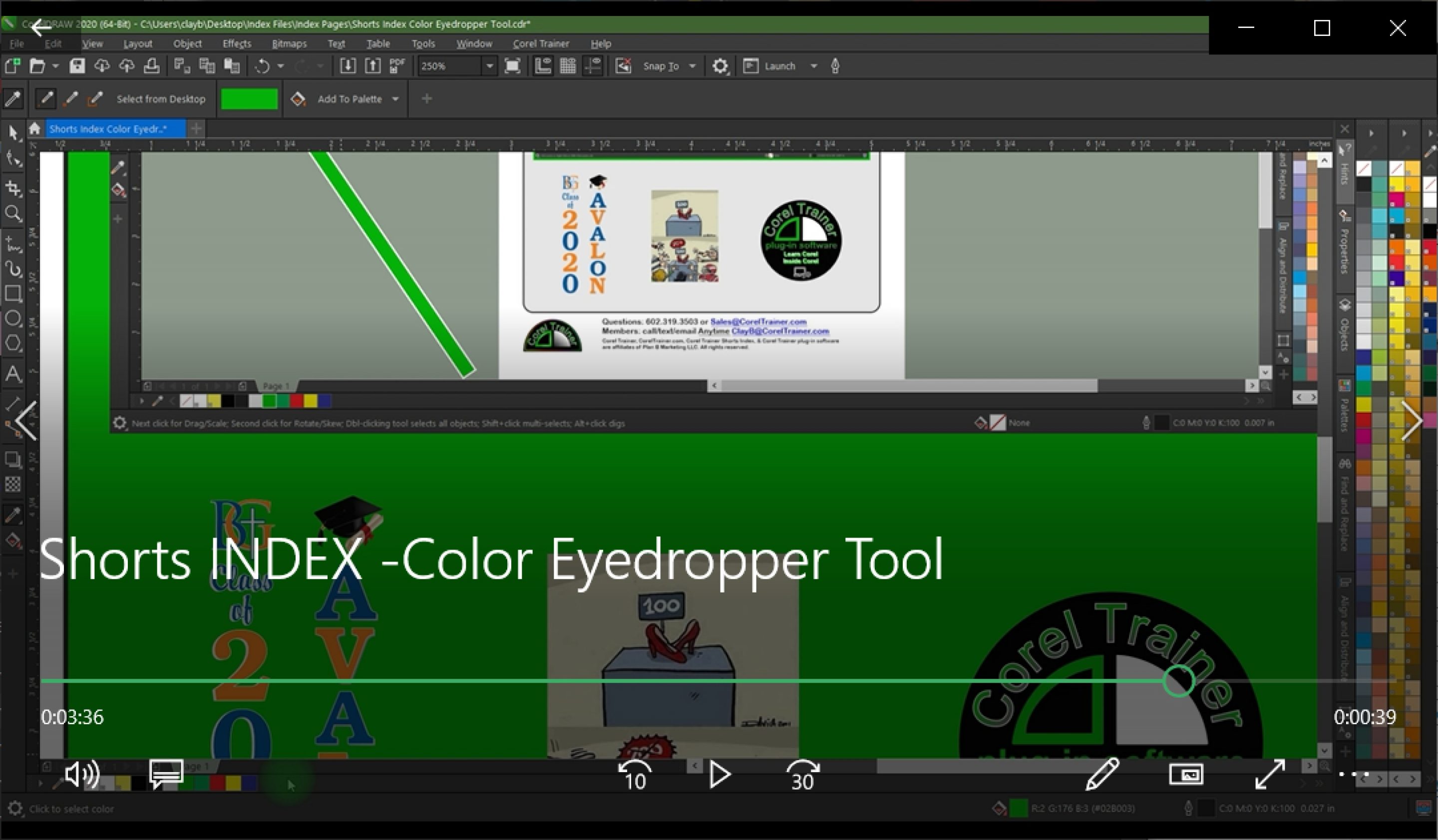 This video is part of the A-Z Membership.
Sign up now to gain instant access!
This video shows how to use the Eyedropper Tool to identify and select an exact color from any spot in your workspace. It demonstrates using the tool to identify any type of color palette, whether it be rgb, cmyk, or pantone. It shows how to get a specific 1×1 pixel selection, or an average from a 2×2 or 5×5 pixel selection. It then demonstrates using the chosen color and what type of objects you can and cannot fill with it.
keywords:
Match, color, pantone, rgb, cmyk, take, place, exact, select, selected, choose, another