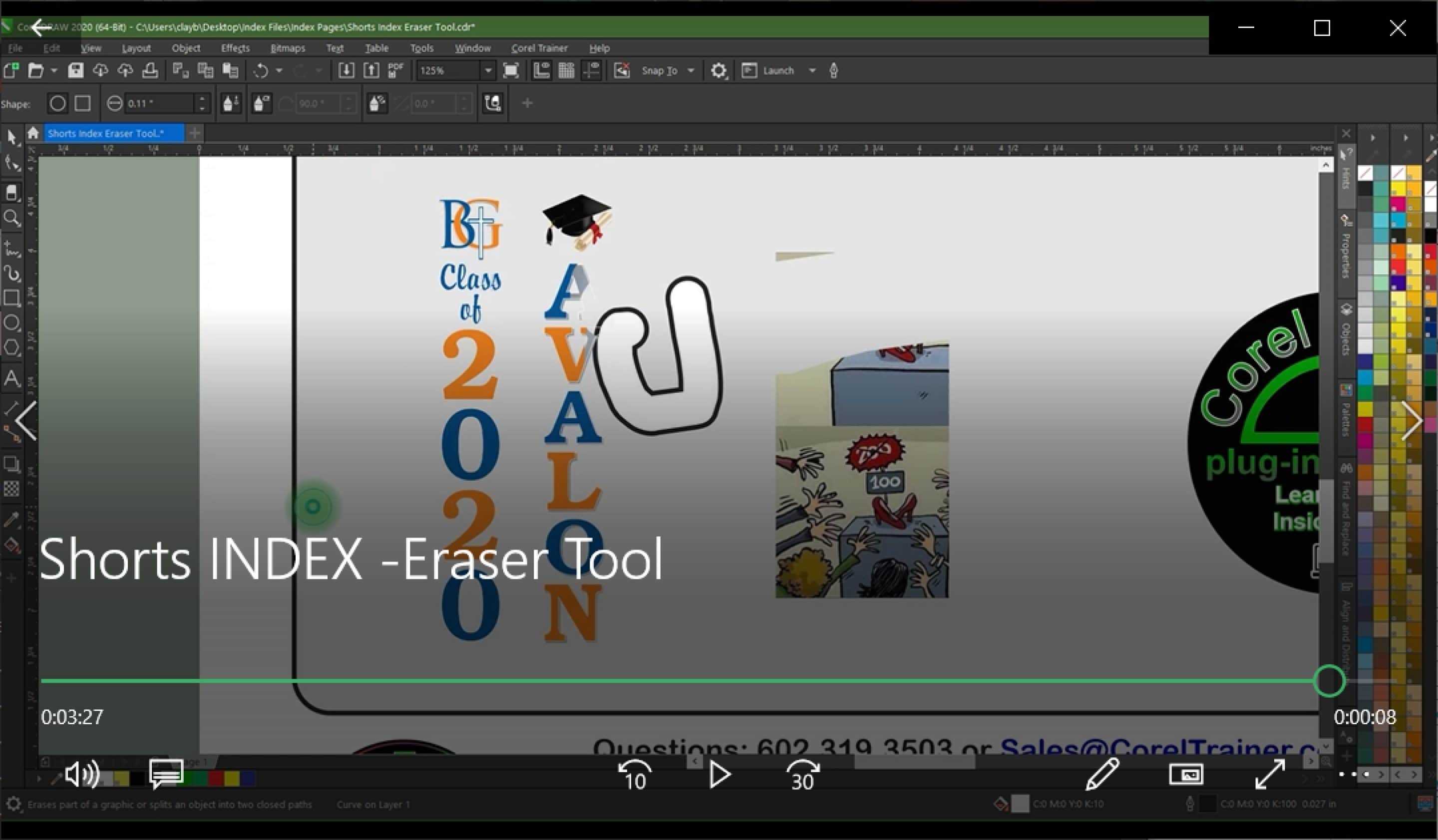 This video is part of the A-Z Membership.
Sign up now to gain instant access!
This video shows how to use the eraser tool to remove or delete areas of images and objects. It explains how this may change the type of object, and how it affects an object's nodes. It covers changing the nib style and size of the eraser tool to get the desired affect, and using the eraser tool on targeted layers of an object.
keywords:
Remove, cut, nip, erase, X, crop, delete