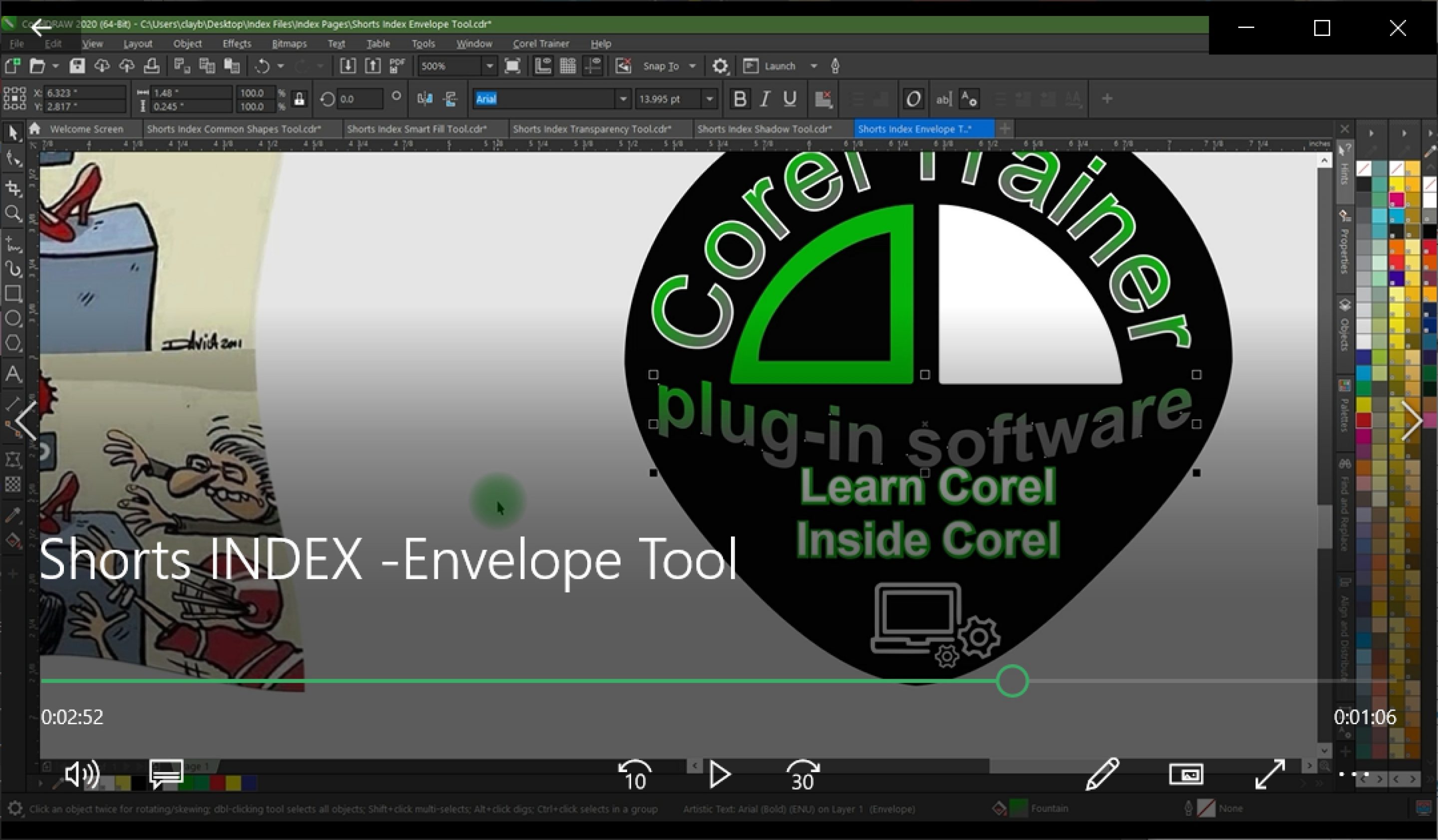 This video is part of the A-Z Membership.
Sign up now to gain instant access!
This video shows how to use the Envelope Tool to make adjustments to the outer container edge of images, text, or objects, rather than the actual edge of the object. It shows how to morph or bend these container edges to make your object wave or curve any way you want, including forming text into an arch. It also covers presets and other features in the property bar, as well as adding and deleting nodes for custom control of the edges.
keywords:
Container, envelope, text, container, arch, round, rounded, around, curve, curved, bend, morph, wave, wavy