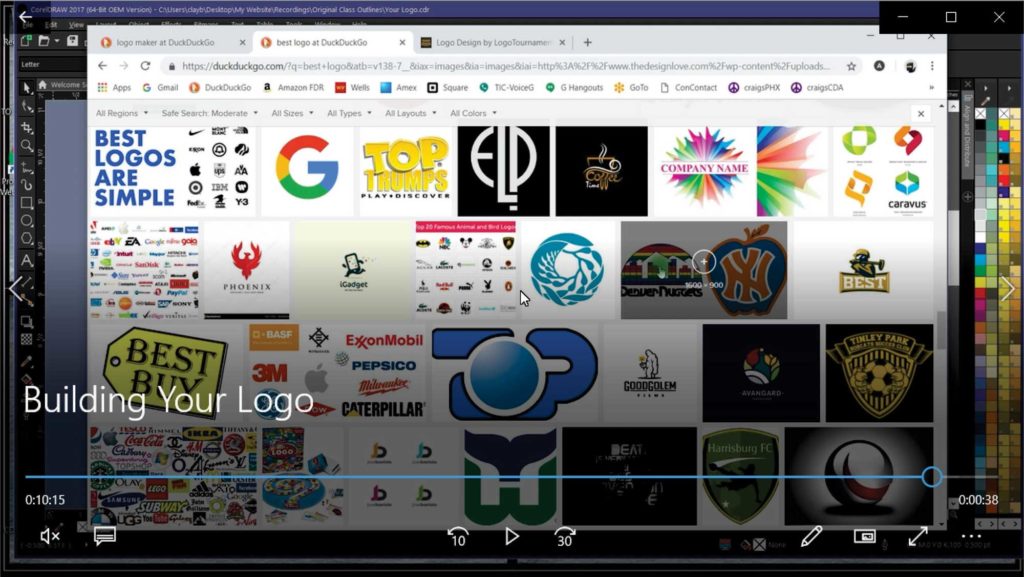 This video is part of all Corel Trainer Memberships.
Sign up now to gain instant access!
Some timeless techniques for walking yourself through any art-job. Mindset, perspective, and graphic building. Take some tips from the big-time companies and learn a few concepts for yourself. Making a logo for yourself will teach you what ideas, and steps your clients (often) go through regarding their art… Concepts and learning steps for producing a design, for yourself, from scratch. Creating a brand and image for it is important, think about it.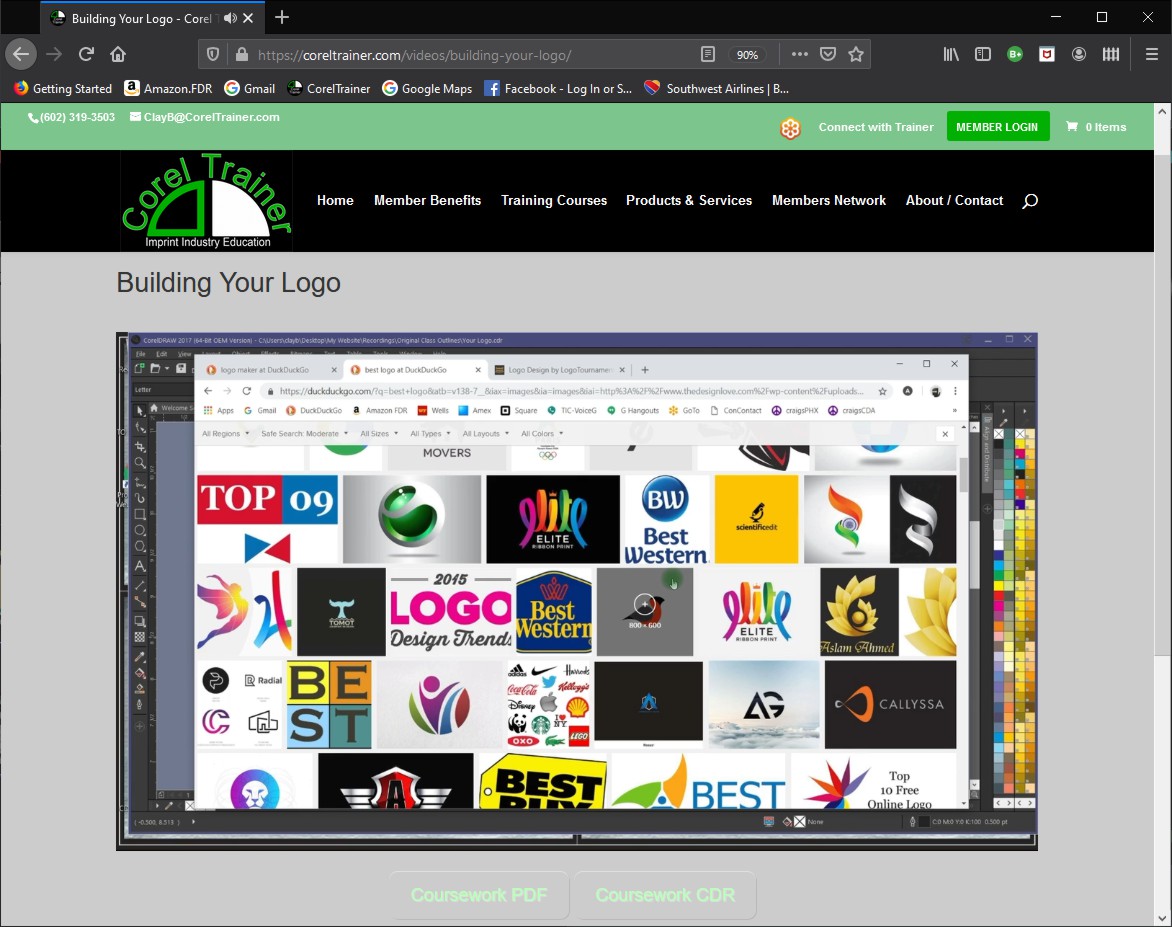 How To Look at Logo's Quality.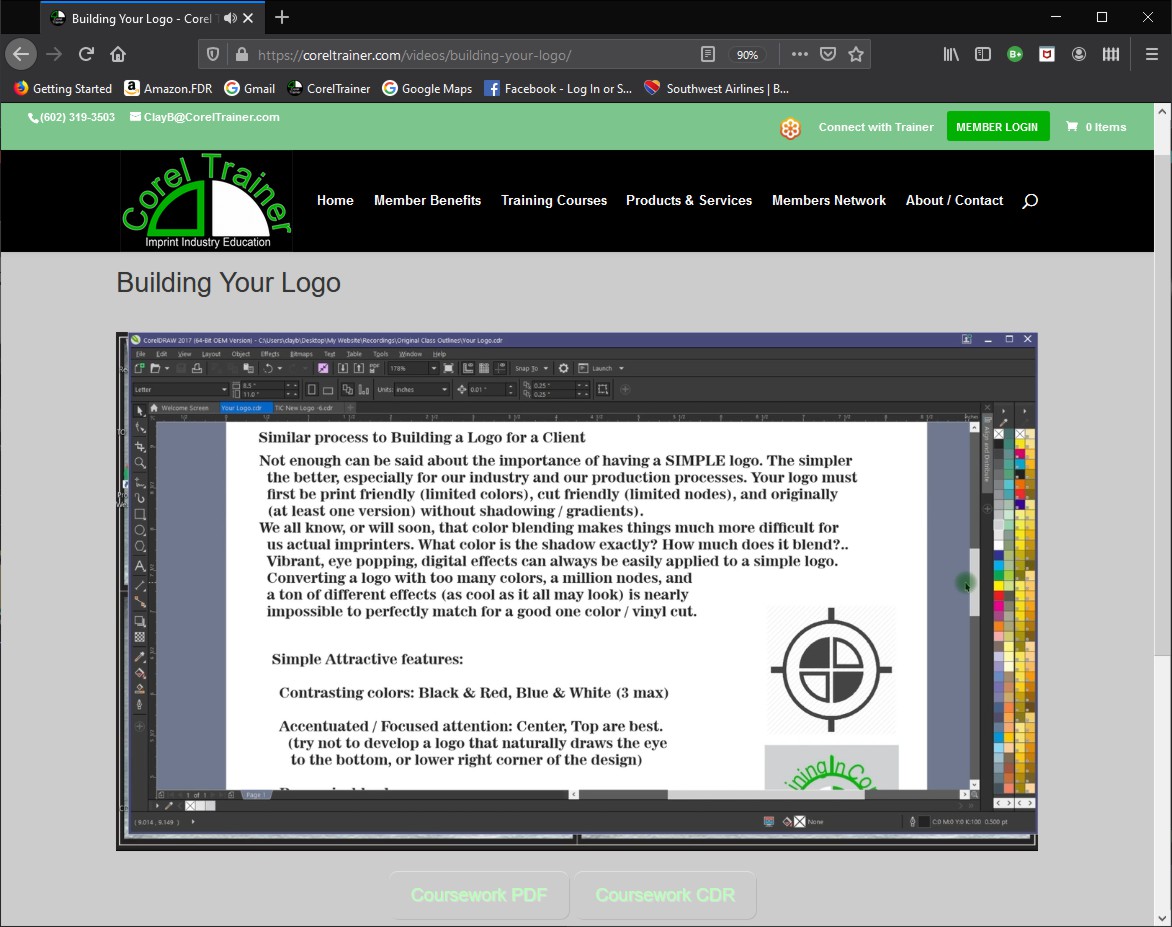 How To Build a Logo in CorelDRAW.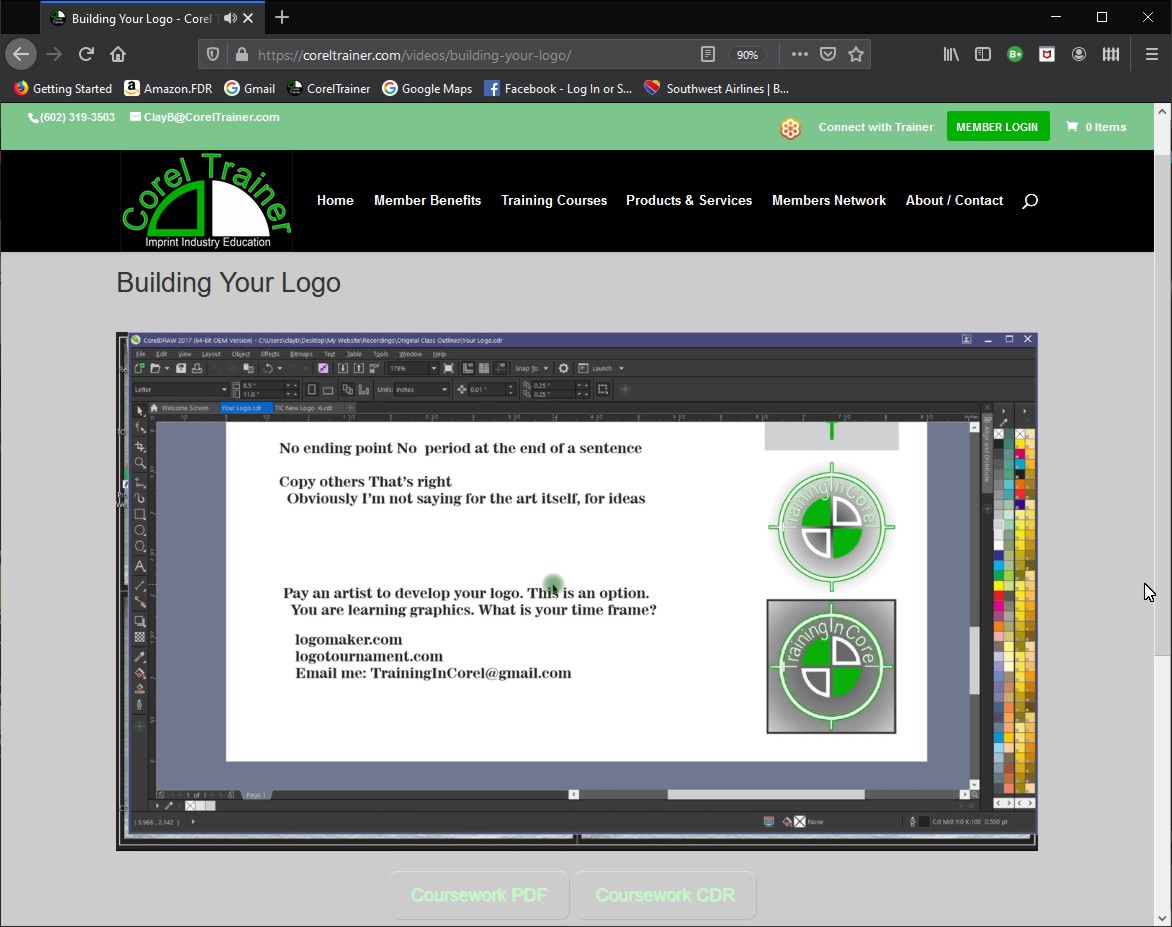 How To Understand Logo Concept for Corel.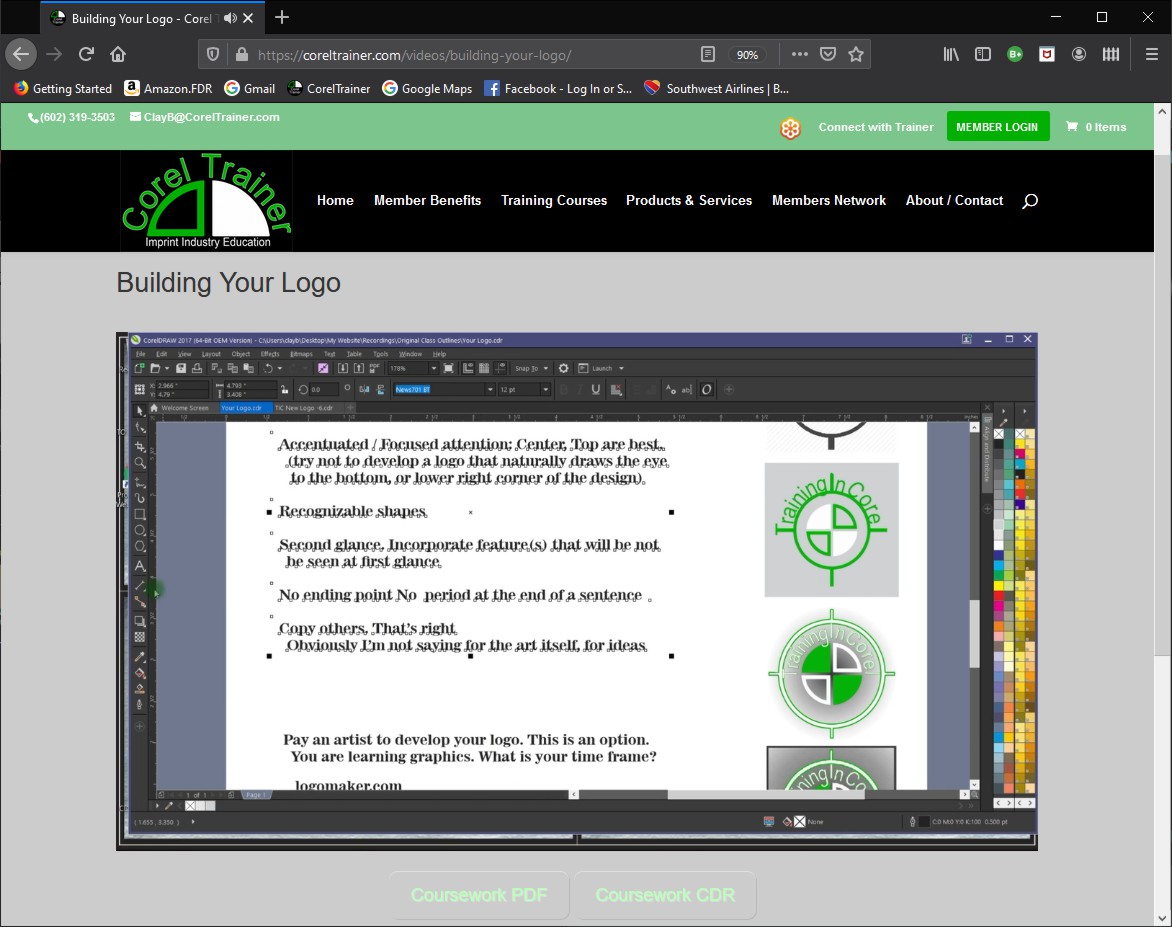 How To Build yourself a Logo in CorelDRAW.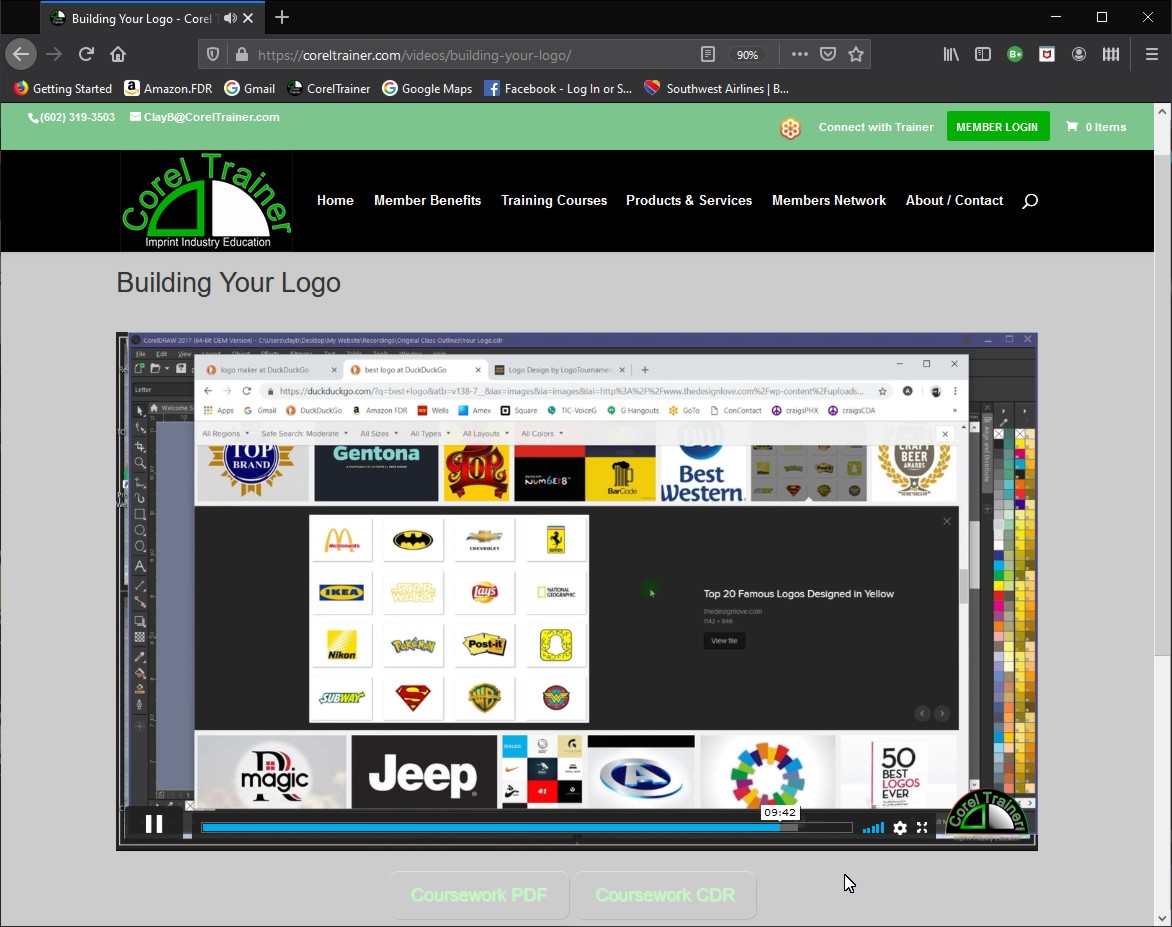 How To Recognize Quality and Production Quality Logos.