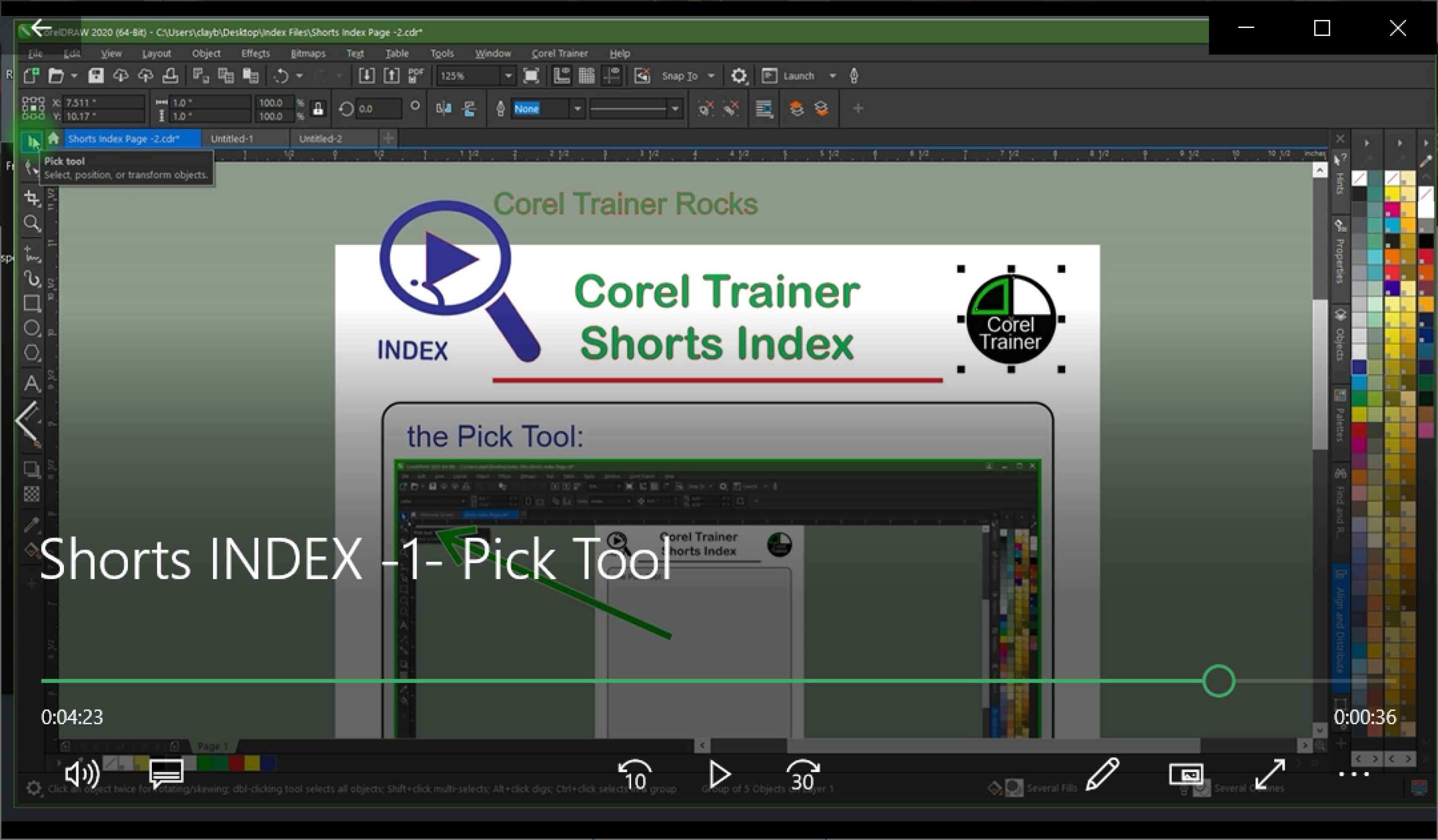 This video is part of the A-Z Membership.
Sign up now to gain instant access!
This video demonstrates several ways to use the pick tool (or arrow/cursor pointer) to choose objects, from basics such as select, grab, and move an object or grouped objects, to additional techniques such as marquee selecting an entire area of your choice, and the spacebar shortcut to toggle back and forth from the pick tool. It shows how to identify what type of object you've selected and using the shift key to combine multiple objects of any type into a selection group. It also shows how to use the pick tool selection in combination with the left and right mouse click to change an object's fill or outline color.
Keywords:
Pick, grab, move, select, marque, marquee, mark, Markie, center, snap-to, shift, get, spacebar, curser, point, pointer, arrow, left, right, mouse, click, fill, color, coloring, outline, line, type, what, style, area, colors, group, grouped, combine, combined, several, objects, object, choose, choice