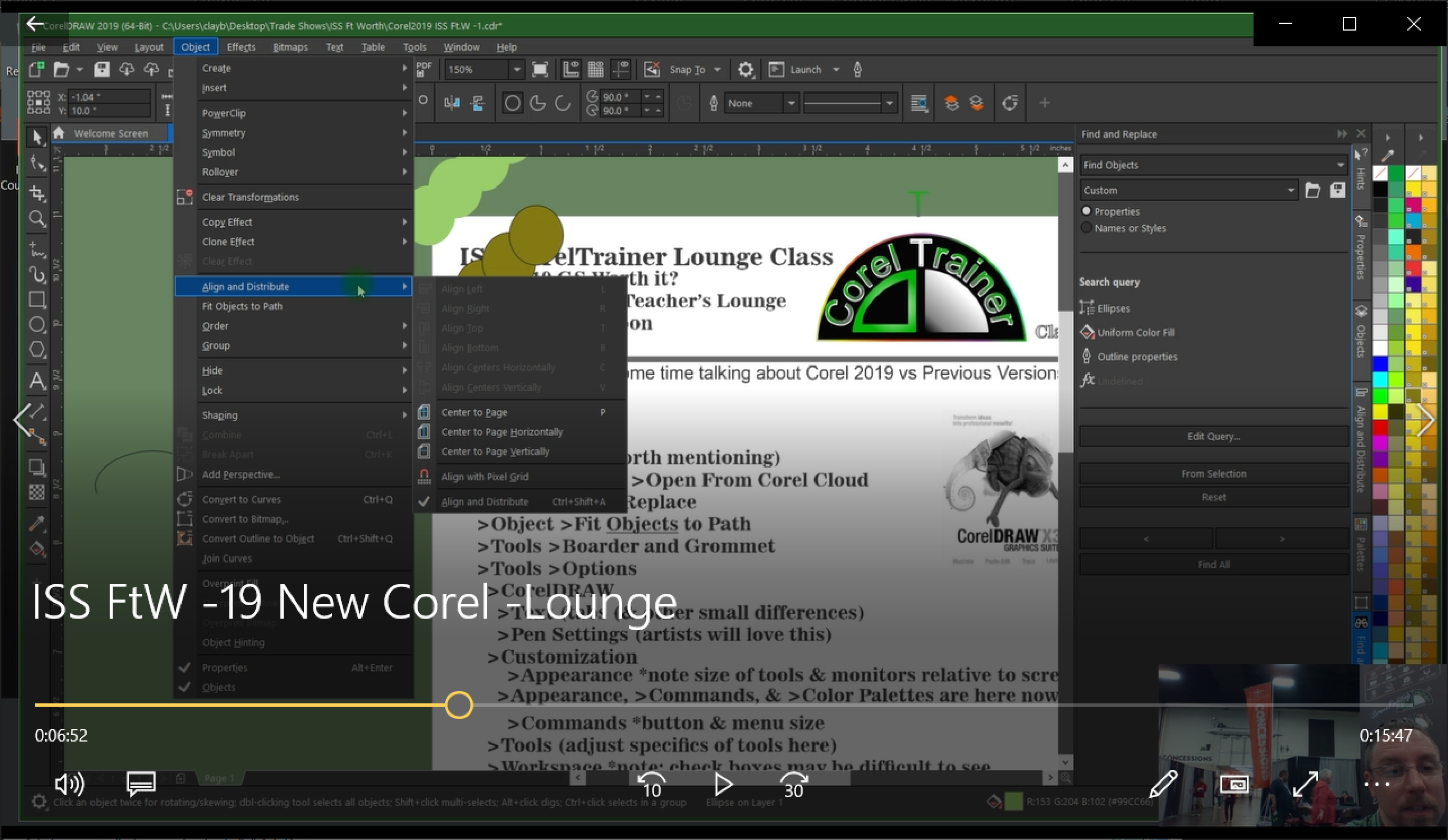 This video is part of all Corel Trainer Memberships.
Sign up now to gain instant access!
Review Class. Live at Ft.Worth Teacher's Lounge Booth #541
See the studio version of this class / topic "Corel 2019" for a bit more depth. This class was recorded live with hundreds (if not thousands) of attendees walking by, listening, asking questions, while a few dozen stayed for the whole thing… A quick CorelDRAW 2019 what's new class in a noisy busy trade-show booth. The Teacher's Lounge Fort Worth. About 60 attendees, with thousands walking around.. (sorry for yelling)
How to check out what's new in Corel.
How to identify if the new Corel is worth it.
How to find improvements in CorelDRAW.
How to use some of the newest tools in CorelDRAW.
How to look at the newer version(s) of Corel to determine if you should upgrade.