The new flu created in China has provided the fear necessary for our rulers to massively increase their control over us. The closure of all imprint industry events, as well as most of our businesses themselves, has forced us to present said content online. 2 of 2.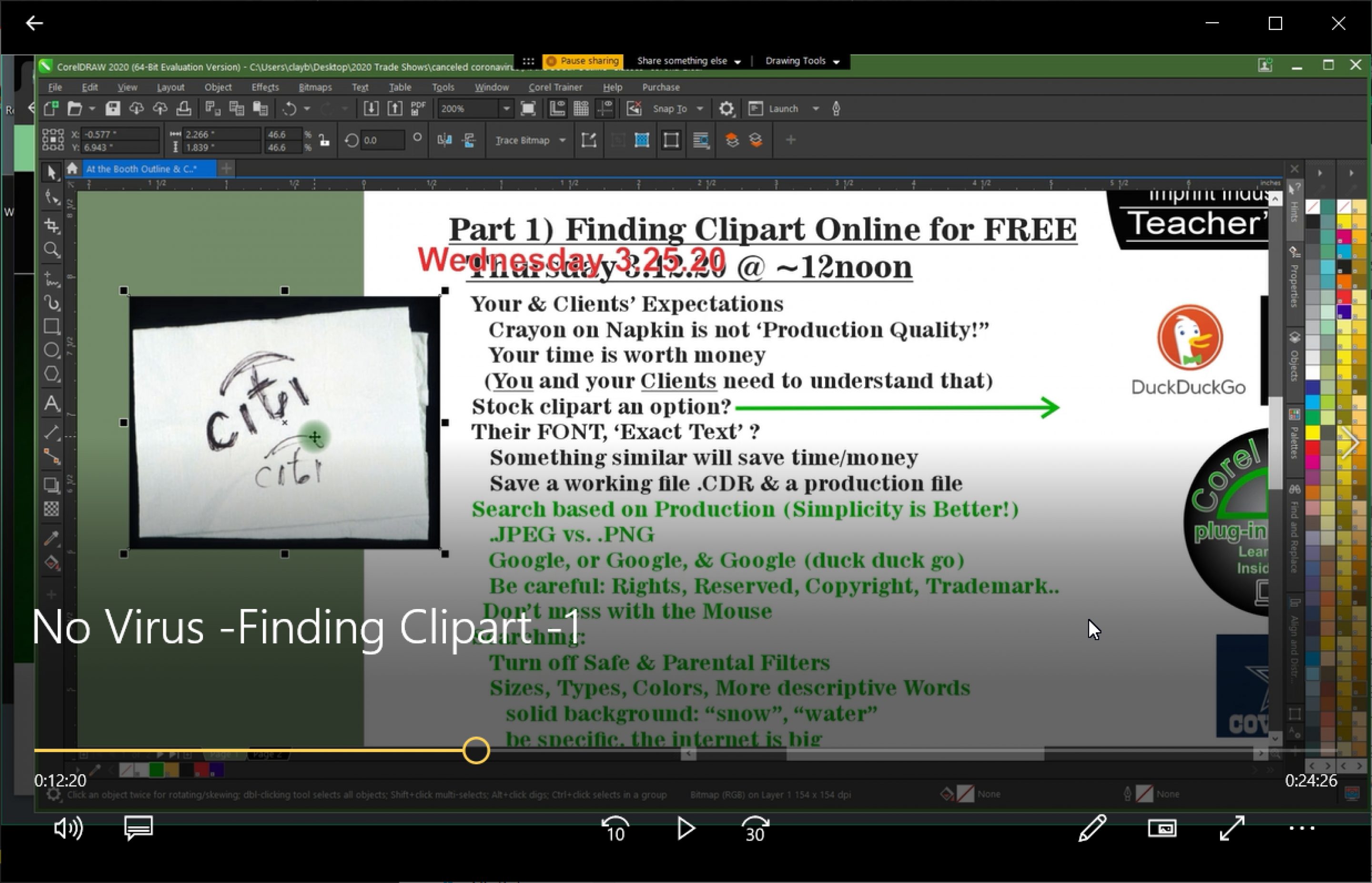 This video is part of all Corel Trainer Memberships.
Sign up now to gain instant access!
Sure, you can spend money on clipart. Or you can use this new thing, it's called Google. Haha. Though having a quality & searchable library of vector art can certainly help, with new search technology, filters, and Corel's high-quality tracing tools (PowerTRACE), you can give yourself near infinite "Clipart". Class 1 of 2. Recorded in lue of 'at booth' / Teacher's Lounge learning. NBM Irving, IMP Atlantic City, IMP Orlando, DAX Minnesota, DAX Chicagoland…