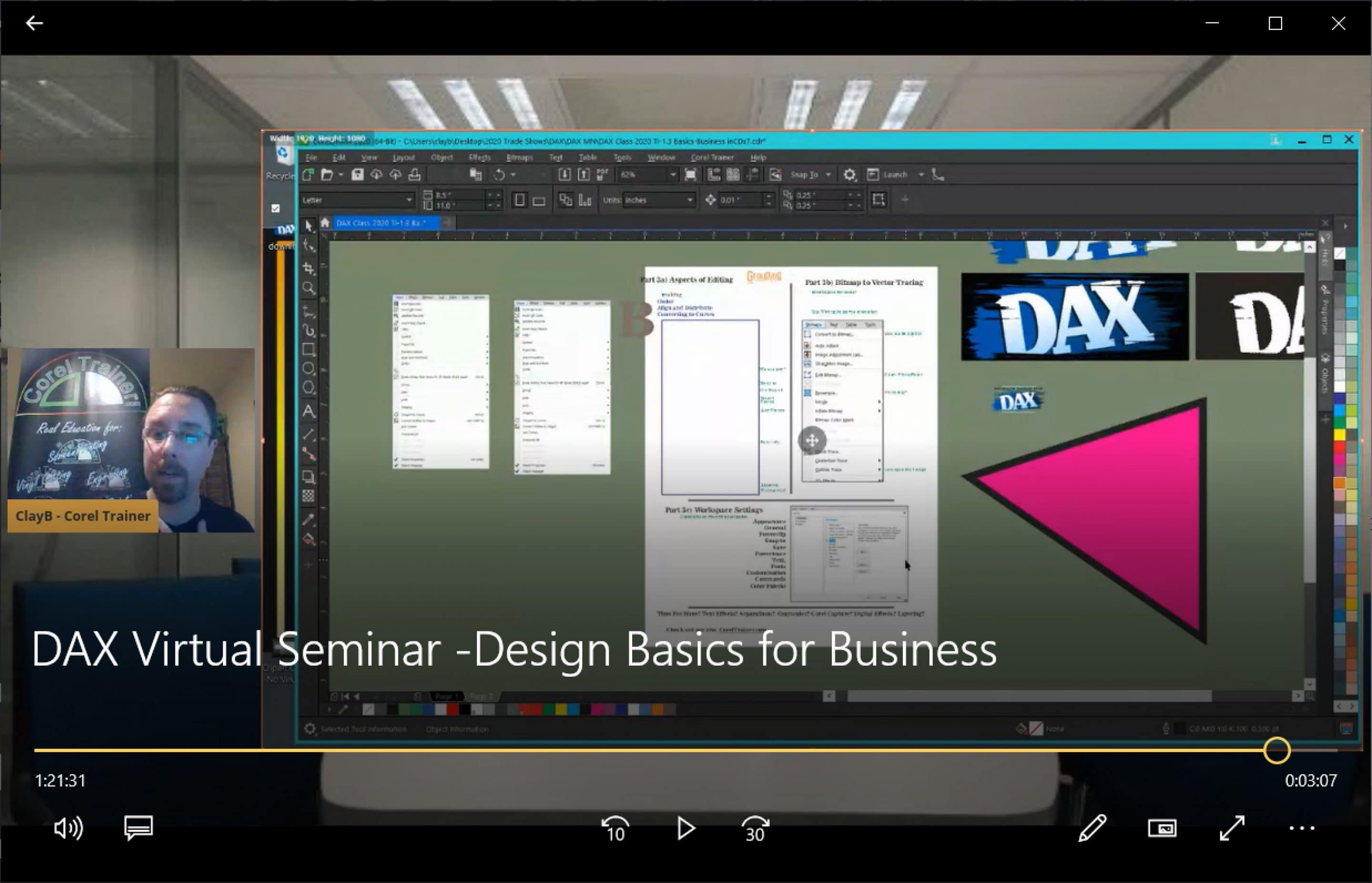 This video is part of all Corel Trainer Memberships.
Sign up now to gain instant access!
This class took place online, though it was designed and planned to be presented at DAX, Decorated Apparel Expo, Trade-shows both in Minnesota, Treasure Island, and Chicago, Tinley Park. A great demonstration of CorelDRAW's basic tools, and how they relate to our true business application(s).