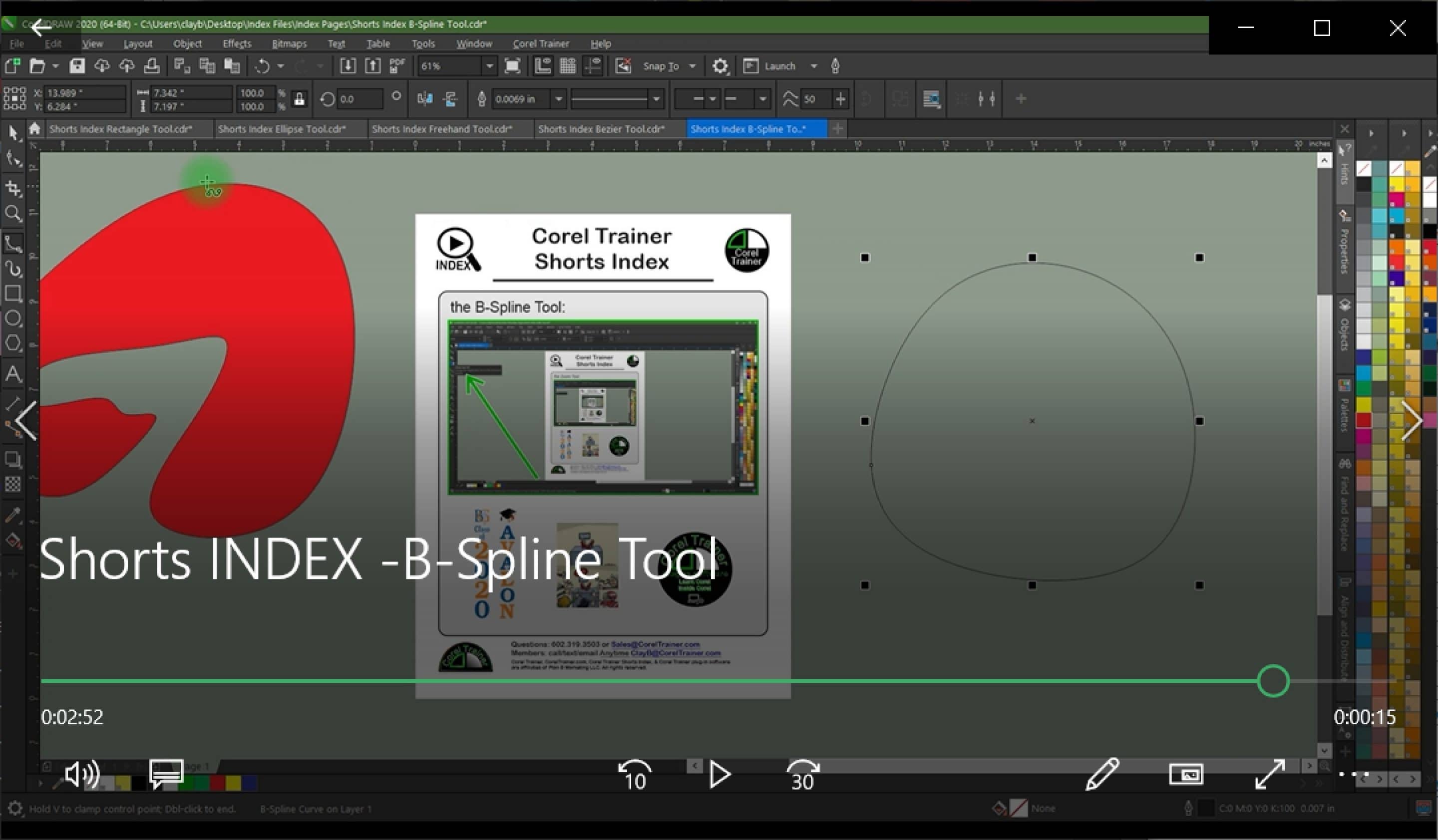 This video is part of the A-Z Membership.
Sign up now to gain instant access!
Key Note: Hold down the V key while using the B-Spline tool to switch to a straight line node while drawing.
This video covers using the B-spline tool, which allows you to draw lines and shapes where every point or node is a curve. It shows using the B-spline tool in combination with the shape tool to adjust multiple nodes and modify your object.
keywords:
Draw, points, nodes, curves, shape, line, lines, draw